Meet the Admissions Team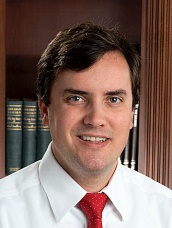 Travis Albea
Interim Director of Admissions, Director of Marketing
Mr. Albea grew up in Tyler, Texas and attended Moody Bible Institute in Chicago for his B.A. in Pastoral Studies. After graduating he earned his M.A. from Wheaton College in Biblical Exegesis. He has a passion for teaching, a calling to invest in the lives of students, and a love for learning. Mr. Albea and his wife, Laura, delight in life, are devoted to Christ and His church and long to see the next generation impact their community, nation, and world with the Gospel.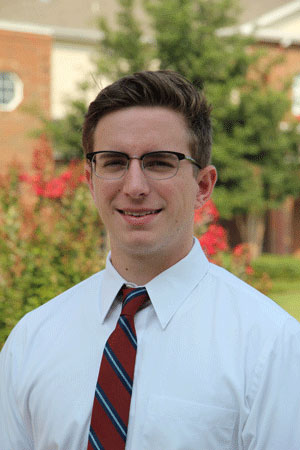 Landry Humphries
Associate Director of Admissions

Landry Humphries graduated from Brook Hill in 2008 and attended Belmont University in Nashville, Tennessee, where he earned a Bachelor of Science degree in Communication studies. As Associate Director of Admissions, one of Landry's responsibilities is to travel both domestically and abroad to recruit students who will enhance the global community that is Brook Hill's boarding program. In his free time, Landry enjoys writing music, attending sporting events, riding his bicycle and visiting Nashville.
Jamie Whitten
Admissions Associate
Jamie Whitten, LMSW, received her Master's in Social Work with a focus on Rural Populations from Stephen F. Austin State University in 2010. Her experience includes working with the American Cancer Society – Health Initiatives, counseling families and children with East Texas Psychological Associates, and serving as the MSW for Home Care Network – East. Her true experience comes from her ministry to her family as a godly wife and mother, as well as through her leadership service at Three Sixteen Church in Athens, TX, whose heart burns to reach the unchurched of their community. She has also been blessed to serve Jesus and others by ministering to teens through Teenage Church for the past four years. Jamie has also served as a CASA volunteer.
Jamie has an amazing husband, Jason, and three energetic, brilliant boys, Layne, Blake, and Andy. She and her family are thrilled to have joined the Brook Hill family and she is excited to work with a dynamic, Jesus-loving team in pursuit of what God is doing at The Brook Hill School.
Jenny Anderson
Admissions Associate
Jenny graduated from Brook Hill in 2010 and went on to receive a BBA in Marketing and International Business from Baylor University in 2014. Jenny is excited to be back and is looking forward to seeing how Brook Hill continues to develop its students and pursue the Lord. Her hobbies include traveling, reading, being outdoors, and spending time with friends and family.
Parents Web
The Brook Hill School | 1051 N. Houston St. | Bullard, TX 75757 | (903) 894-5000 | 800.657.3167
Announcements