All Orange All The Time. At Brook Hill, winning is the goal of competition, but that's not why we play the game. We believe that competition builds character and teaches us how to work together.
Brook Hill Athletics
Academic Excellence. Christ-Like Character. Championship Athletics. Tyler, Texas.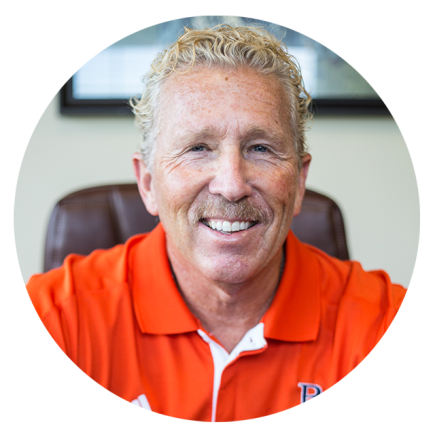 WALLY DAWKINS, ATHLETIC DIRECTOR
"All of our athletic teams at Brook Hill are staffed with experienced, full-time coaches who promote Christ-like character, academic excellence, and provide an environment that fosters championship athletics. At Brook Hill, we are committed to the success of our student athletes on and off the playing field. We also treat girl sports equally to our boys sports."
news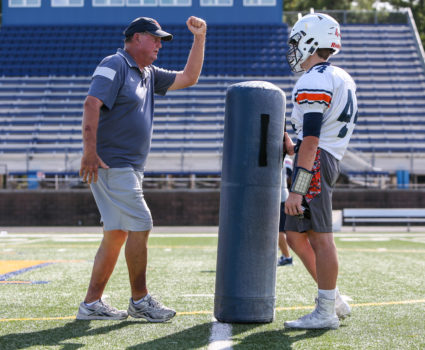 August 18,
Good luck to our Guard Football team as they head to Grapeland tonight for their first game of the season! Here are some images from practice this week.
Athletics Administrative Staff
Becky Knight
Athletic Department Assistant
Becky Knight is the Assistant to Athletics at Brook Hill, Assistant Girls Soccer coach, and the Assistant Varsity Girls Track coach. Becky graduated from Auburn University in 2011 with her bachelor's degree in Kinesiology. This will be Becky's fourth year at Brook Hill and her 3rd season with the Lady Guard Soccer and Track teams. […]
Candise Wise
Head Volleyball Coach, Assistant Basketball Coach, Assistant Softball Coach
This is Candise's first year to take over the Lady Guard program as  Head Volleyball Coach. She has been an assistant for both softball and volleyball for the past 3 years. Candise pursued both volleyball and softball in her recruiting process for college, where she then chose to play softball at Trinity Valley Community College. She […]
Wally Dawkins
Director of Athletics
Wally Dawkins enters his 10th year at Brook Hill where he has served as Athletic Director. Following a 30 year coaching career in Texas public schools, the last 21 of which were at Whitehouse ISD, Dawkins brings his wealth of experience to Brook Hill after coaching high school football, girls and boys basketball, track, tennis, […]