STATE CHAMPIONS
2013, 2012, 2011, 2004
STATE FINALISTS
2010, 2018
DISTRICT CHAMPIONS
2016, 2014, 2013, 2012, 2011, 2010,
2007, 2006, 2005, 2004, 2003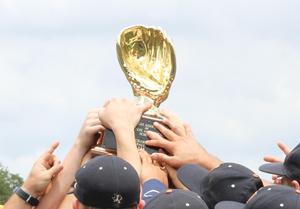 The Brook Hill Baseball program has been one of the most successful baseball programs in East Texas since beginning in 2002. Having won State Championships in 2013, 2012, 2011, and 2004, the Guard has dominated its opponents the past three seasons. Since 2010, the Guard has rolled up a 101-13 record. In 2010, the Guard finished 24-2 before losing in the State Championship Game. Since that game, the Guard posted 28-3 records in 2011 and 2012, and finished the 2013 season 23-5. The last three seasons each ended in a State Championships and some very impressive wins over public schools Longview, Henderson, Arkansas High, Lake Hamilton, Pine Tree and many others in the process.
A WORD FROM THE NEW HEAD COACH: AUSTIN REED
I am entering my 11th year as part of the Brook Hill Family, and as part of the baseball program.  As a teacher, I serve as the Bible Department Chair, and have taught in both Middle School and High School Bible classes over my time at BH.  As a Coach,  I have had the pleasure of serving under some great baseball minds in my tenure at Brook Hill.  We have been blessed to have had great success in our program.  I have coached teams that finished as State Champions three times, State Runners-up, and State Semi-finalists.  There are so many exceptional memories that I have made as an Assistant Coach in this program.  I am super excited about what lies ahead, as the Head Coach.  This is a unique place, that provides a unique opportunity.  We have great facilities, great families, great administration, great players, and great coaches.  When we combine all of this with great effort and great enthusiasm, I expect special things to happen.  It brings me a great sense of responsibility to help mentor and mold the men of our baseball program, knowing the rich traditions we have held, and the wonderful support we continue to receive.  Our Mission Statement for the Brook Hill Baseball Program is this: "The Brook Hill baseball program strives to produce quality men, who use God's gifts and principles to live out His calling on their lives."  We have the grand opportunity to help our men grow into the lives God calls them to, and we get to use the game of baseball to do it.  This truly is an exciting adventure.
2018 All STATE & District Players: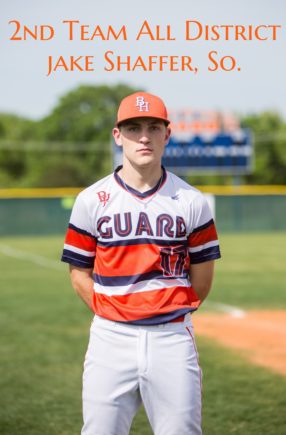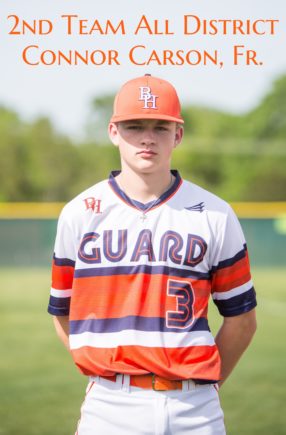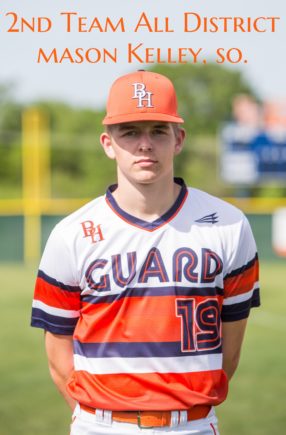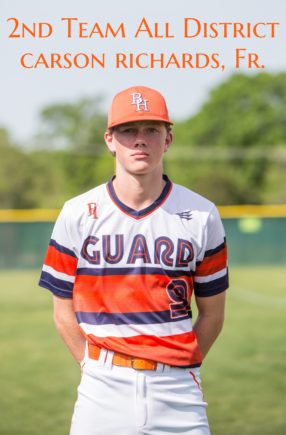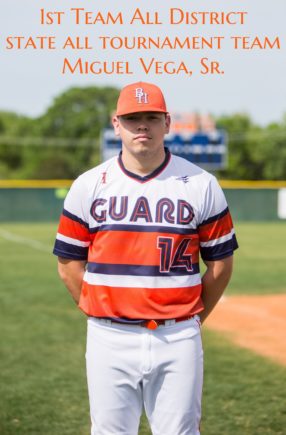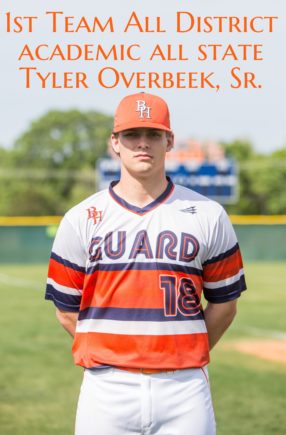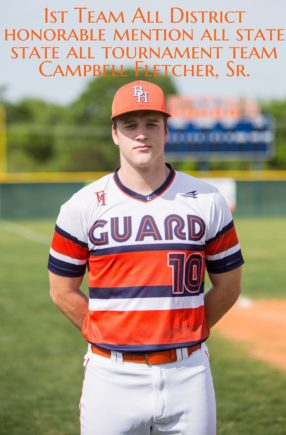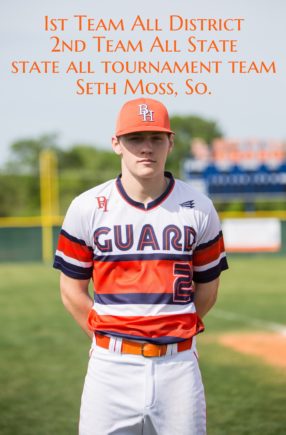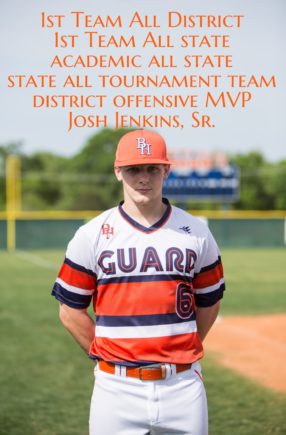 Coaching Staff
Jereme Hubbard
Equipment and Athletic Facilities Manager; Head Middle School Baseball Coach and Assistant Football Coach
Jereme has been involved with the athletic department in a variety of ways over the last three years, volunteering as an assistant football coach as well as helping out with the basketball and baseball programs. Jereme spent the last 14 years self-employed in the oil and gas industry, but has now joined Brook Hill full-time, […]
Austin Reed
Teacher - Bible (Department Chair); Junior Bible Teacher; Head Baseball Coach, Assistant Football and Soccer Coach.
Austin Reed has been a part of the Brook Hill community since 2007. He currently serves Brook Hill as their Bible Department Chair, the Junior Bible teacher, and as the Interim Head Baseball Coach, assistant coach in football, and soccer. Austin graduated with a B.A. in Christian Ministries from Ouachita Baptist University. He, then, continued […]
news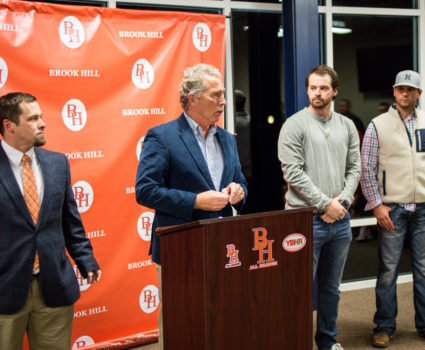 January 12,
From the desk of Wally Dawkins, Athletic Director: We are proud to announce the selection of Austin Reed as the new Interim Head Baseball Coach for the 2018 season. Coach Reed has been a member of the Brook Hill Baseball coaching staff for 11 seasons and has served as an assistant coach for BH as […]