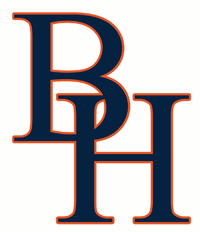 2017 – 2018 Varsity Cheerleaders
The 2017-2018 Guard Cheer team went to NCA camp at The Gaylord Texan. All three squads received the NCA Spirit Stick Award, S.T.U.N.T Safety Award, Motion Award, and received a bid to NCA Nationals. The Varsity Squad had every member nominated for NCA All American. The JV Squad had NCA Top All American- Brittany Bextine and NCA All American Christina Hardiman named. The Middle School Squad had Avery Moss named to the NCA All American Team.  The Varsity Squad as well as Middle School was named 2017 Camp Chant Champion.
Guard Cheerleaders cheer at volleyball, football, and  basketball games. They participate in the TAPPS State Championship in the Small Squad Division 1. Each year the cheerleaders serve many community service hours individually. The team has participated in Feed the Hungry, Ring the Bell, and many veterans events locally.
Tryouts are typically the beginning of March.  Students interested in trying out must be enrolled in Brook Hill prior to tryout date.
2017-2018
VARSITY CHEER

JV

MIDDLE SCHOOL