Whether you've been away from Brook Hill for five years or five months, welcome back. We  Love  Our  Alumni!!! (We would have t-shirts made to say it, but someone told us that would be weird.) So we are content instead to tell you here. As Brook Hill alumni, you are living testimonials. Parents of current students hear that our graduates are out in the world, making their mark as brilliant thinkers, bold leaders, outstanding athletes, talented musicians, and outward-focused servants, and they see that the possibilities for their own kids are endless. This online community is the place to get news, find out about upcoming events and connect with your fellow alumni. If there's something you're looking for that you can't find, let us know and we'll do our best to help you. And don't forget to stop by sometime and say hi to your teachers!
Order a transcript
Come back and volunteer
news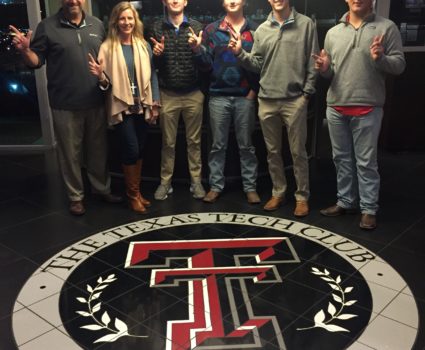 December 08,
Our Headmaster and his wife, Rod and Heather Fletcher, got to visit some recent Brook Hill graduates (Jordan Wyatt, Jake Vasso, Alec Kitt and Devin Costlow) at their new school – Texas Tech University. Wreck em! "They are thriving in college, and we are so proud of them." Rod Fletcher said.