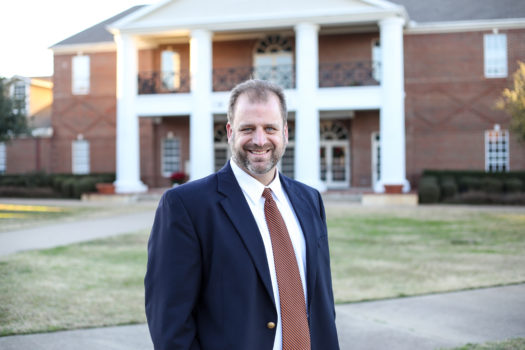 From the desk of Rod Fletcher, Headmaster:
One of the privileges of being the Headmaster at The Brook Hill School is the opportunity to teach a course called "Senior Transitions" to students during the spring semester of their senior year.  The course provides students the opportunity to encounter, observe and reflect on a variety of life skills necessary to successfully transition out of high school and into college. Students encounter topics such as communication, decision making, dating, finances, personal growth, self-discipline, emotional health and spiritual disciplines.
To kick off the course each year the senior class meets with Brook Hill alumni to hear from them about their own college transition (you can find that story here). It's a great way to make the fact that college is just around the corner feel real.
One reason I love this session is that I get an update on just how well our alumni are doing – and they are thriving! Brook Hill prepares its students for success in college and in life. I know this because I hear it from alumni every year. I am continually encouraged by how well our alumni are doing after Brook Hill.
I recently received a letter from a parent of a Brook Hill Alum that included the following:
"Brook Hill has been one of our family's greatest sacrifices, but one with a great reward. It hit home when my son called from college to thank me for giving him such an amazing education, a head start in college, a good moral foundation, friends for a lifetime…the list went on. Brook Hill is a sacrifice well worth the cost."
I couldn't have said it better myself!