Lady Guard Volleyball
Four years ago, Headmaster Rod Fletcher and Athletic Director Wally Dawkins made a concerted effort to build a girl's program that would not only develop the girl's athletic abilities, but also would foster their character and academic success.
"The Brook Hill Volleyball program is about commitment," Coach Wise said. "We commit to hard work, we commit to our team, we commit to bettering ourselves, and we commit to Christ."
The Lady Guard is coming off of a successful 2016 season. They went 20-13 overall finishing tied for 2nd in their district and advancing to playoffs. Nine postseason recognitions were awarded to the Lady Guard for their hard work all season. The Lady Guard Volleyball Program is more than just developing the skills to compete in the game.
"We also strive to instill notable characteristics into our athletes," Wise said. "We practice the game and play to win, but we also choose to bring glory to God through our success and defeats. Being a Lady Guard Volleyball athlete means COMMITTING to buying into something that is greater than ourselves.
Lady Guard claim nine postseason recognition's on TAPPS All-District Volleyball awards list:
First team All-District:
Senior Maddie Anthony and Sophomore Katherine Mondrik
Second team All-District:
Senior Bailea Mapes, Junior Morgan Carpenter, Junior Madeline Reed, Freshman Mary Roberts
Honorable Mention:
Senior Kaitlynn Rhea and Senior Zoe Hayes
Blocker of the Year:
Katherine Mondrik
Lady Guard JV Volleyball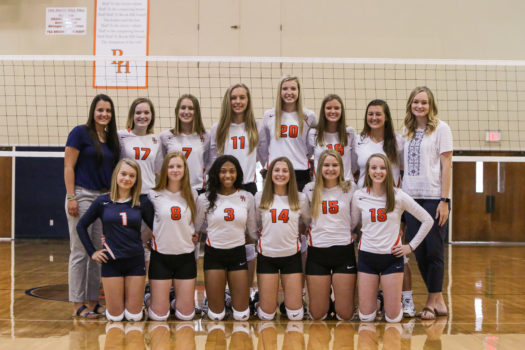 Lady Guard Varsity Volleyball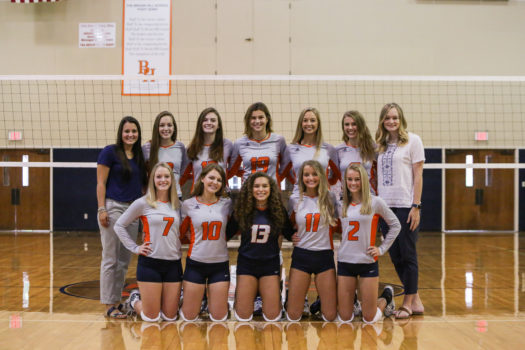 Coaching Staff
Becky Knight
Assistant to Athletics; Head Girls Soccer Coach

Becky Knight is the Assistant to Athletics at Brook Hill, Head Girls Soccer coach, and the Assistant Varsity Girls Track coach. Becky graduated from Auburn University in 2011 with her bachelor's degree in Kinesiology. This will be Becky's fourth year at Brook Hill and her 3rd season with the Lady Guard Soccer and Track teams. […]
Mallory Simmons
Assistant Volleyball Coach; Assistant Basketball Coach; Lower School PE Aide; Athletic Department Assistant

This is Mallory's second year at Brook Hill and second year for coaching volleyball and basketball. She played college volleyball at Texas Woman's University. She received her Bachelor's degree in Business Administration. Mallory's hobbies include spending time with her family, traveling, playing sports and being at the lake. She is excited to be a part […]
Candise Wise
Administrative Assistant to the Athletic Director; Head Volleyball Coach; Assistant Softball Coach

Candise has been a part of the Brook Hill Family for 4 years. This is Candise's second year as the Lady Guard Head Volleyball Coach. She's also the Administrative Assistant to the Athletic Director.  She graduated from University of Texas at Tyler with her Bachelor's degree in Business Management. She hold an Associate's degree from […]
news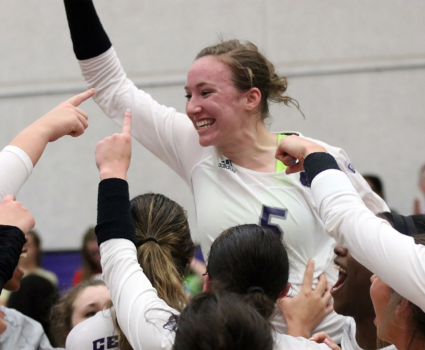 November 16, 2017
We'd love to send a big congratulations to our one of our alumna, Samantha Anderson! Here is the text from an article on southland.org – FRISCO, Texas – Central Arkansas' junior Samantha Anderson is the 2017 Southland Conference Volleyball Player of the Year, the league announced Tuesday along with its all-conference teams. All Southland […]