A Brook Hill education empowers students to imagine a better future, not only for themselves, but for the world. Join us for our events and experiences throughout the year to see if Brook Hill is right for your family!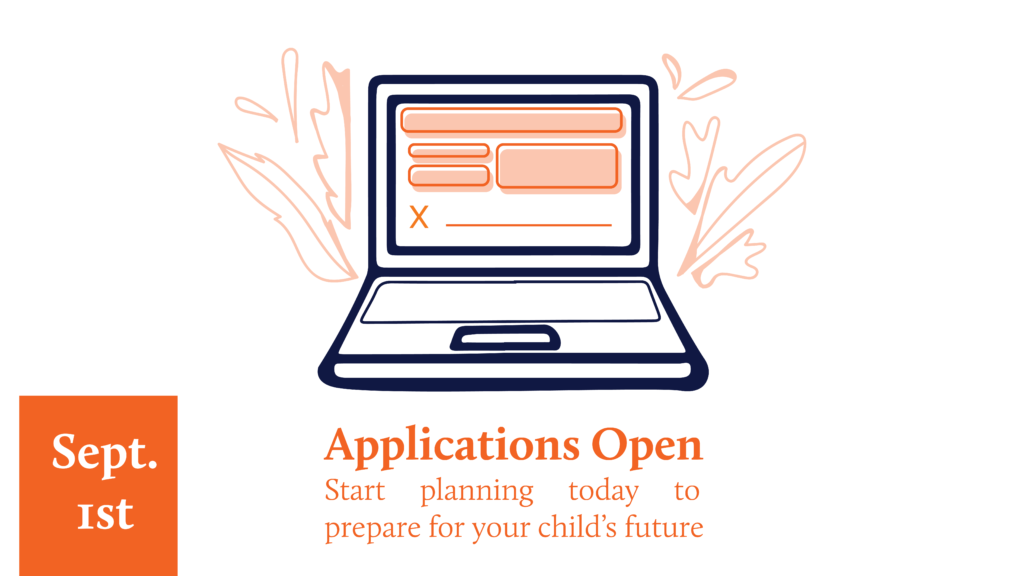 APPLICATIONS OPEN
September 1st |  Online
Start planning today to prepare for your child's future! Applications are fully online and become available for the next school year starting September 1st. We operate on a rolling admissions deadline, which means that as long as there is space in a grade level, you can still apply! But don't wait too long, many of our grade levels fill by spring.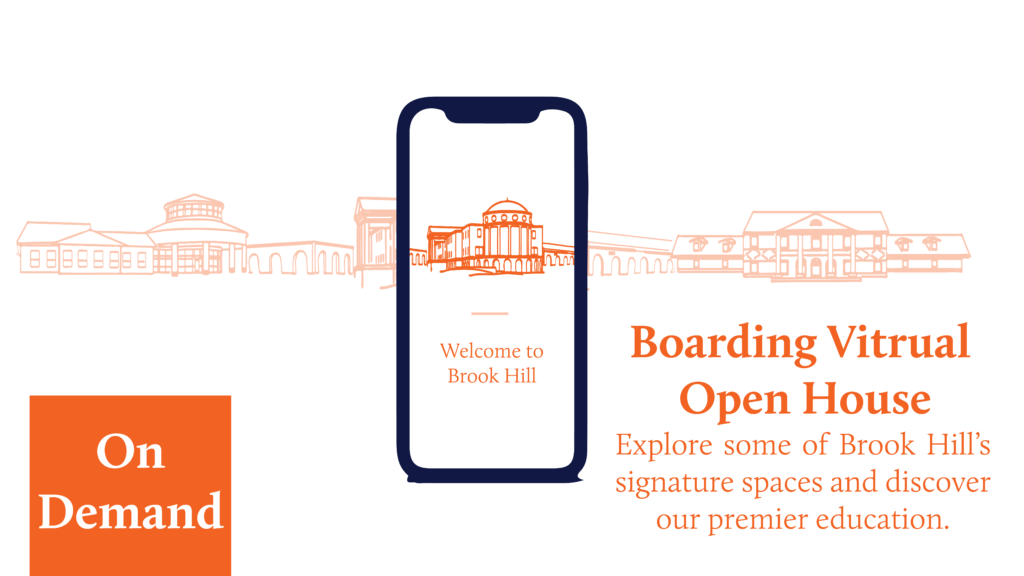 virtual open house – boarding life
On Demand | Watch Online
Explore Brook Hill's educational program from the comfort of your home through our on demand virtual open house. Hear from boarding students about their experience, learn about boarding life from our Director of Residence Life, and get a virtual tour of campus from our admissions team.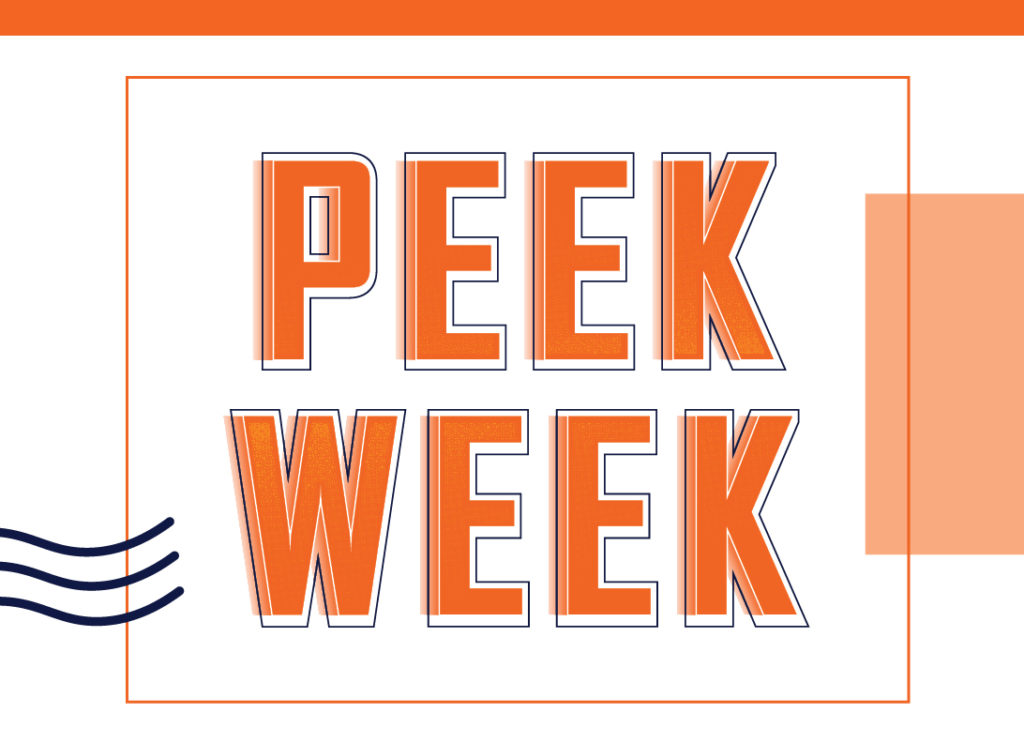 peek week
October 24-28 | Immersive Events All Week
Peek Week is designed to give families multiple opportunities to experience the Brook Hill difference. Events throughout the week are available to fit your family's schedule and provide unique glimpses into life at our school. More details coming soon!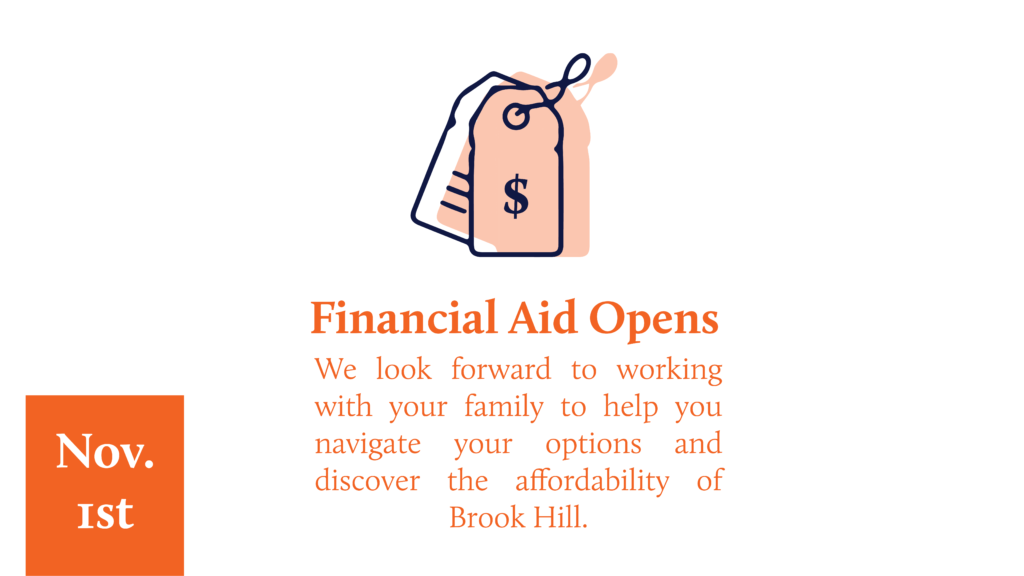 FINANCIAL AID OPENS
November 1st | Online
A Brook Hill education is more affordable than you think. We work with each family individually to make Brook Hill financially accessible through every stage of life. The application process is simple and we're here to help you provide a comprehensive, quality, Christ-centered, college preparatory education for your family. Applications open online November 1st!
We are re-imagining the traditional classroom to give our students the knowledge and skills they need to be successful in the 21st century.
Ways our students experience active learning:
Entrepreneurial Business Lab

Curriculum connected teaching museum for all grades

Presentations & public speaking in every grade

Science labs for grades Pre-K through 12

Innovative learning spaces for every grade level

Experiential learning programs including robotics, fabrication Lego, sports medicine, guitar, and more

Coding lessons starting in 1st grade

Socratic teaching styles

Project-based learning
With caring faculty who teach from a biblical worldview, beautiful facilities, and over 29 AP & Dual Credit courses, Brook Hill offers the perfect environment for students to flourish spiritually and be challenged academically. When paired with championship athletics and vibrant arts, Brook Hill students have the opportunity to explore their talents and realize their full potential.
Join us on campus to experience Brook Hill with your family. You will see how Brook Hill is changing lives as we prepare students not only for college but for life.
CAN'T MAKE ONE OF THESE EVENTS?
The best way to discover Brook Hill is to visit campus. You will get a sense of what life is like as a student here and find out if Brook Hill is right for your family.
You can either schedule a tour as a family or shadow for a day as a student. Not ready for a campus visit yet? No problem. You can see our campus page here and watch these videos to discover what life is like at Brook Hill.