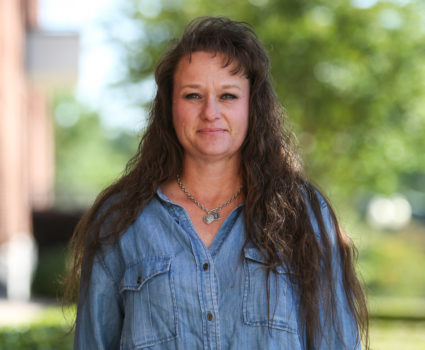 Melissa Adkins
Attendance Clerk (US); Assistant to Dean of Students and Campus Safety and Security
Melissa Adkins has worked with children of all ages in the education field for over 15 years in a variety of ways.
She has been with Brook Hill since 2012 and now serves as the US attendance clerk, and the administrative assistant to the Dean of Students and Campus Safety and Security. Melissa and her husband, Matt, have two daughters, that are Brook Hill Alumni, Montana Class of 2017 and McKenzie Class of 2018.
When not at school you'll find her at home in the outdoors with those she loves.