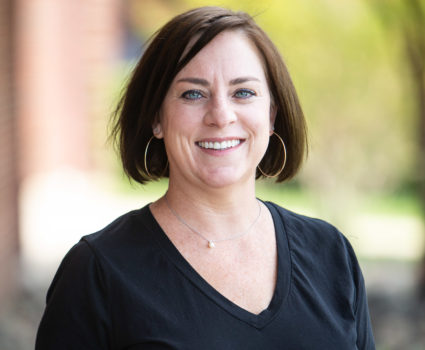 Meredith Attebery
Teacher-Spanish (MS&US) | MS Tennis Coach
Meredith Attebery is an East Texas native- graduating from Lindale High School in 1996 and then attended Jacksonville Baptist College on a drum and harmonica scholarship. After JBC, she received a B.A. in Speech and Spanish from UT Tyler; a Spanish communications certificate from Universidad de las Americas Puebla in Puebla, Mexico; UT Austin for Linguistics and Spanish.
Meredith taught at Grace Community School, Tyler, Texas: Spanish 1,2,3; Debate; Head Track Coach and Assistant Tennis Coach.
She then worked in the oil and gas industry for 5 years before beginning her career in the music industry. She owns two companies: K-Pro Music Products, LLC. and Kyser Musical Products, Inc. Her companies manufacture and sell guitar accessories and she loves that she is able to use this platform to talk about her faith with people who would not have otherwise heard about the good news of Jesus.
Meredith is married to Scott Attebery and has 2 kids who currently attend Brook Hill — Maggie Hamlin and Bryce Attebery. Her oldest daughter, Emma Hamlin, recently graduated from BH and is now attending the University of Wyoming.. She enjoys travel with her family, reading anything pertaining to WWII and wants to share her love of languages with students. She has learned through all of her different careers that being able to communicate in other languages has given her many opportunities that she wouldn't have otherwise had if she had not pursued learning Spanish. Her verse for this season of life is Philippians 1:6- "And I am sure of this, that he who began a good work in you will bring it to completion at the day of Jesus Christ."