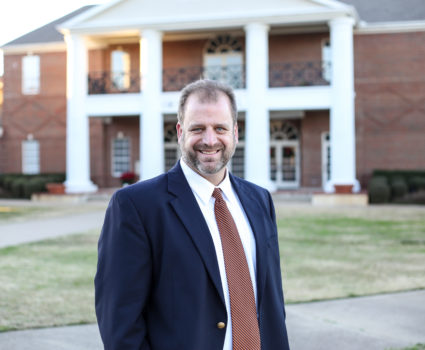 Rod Fletcher
Head of School
Rod Fletcher grew up in Southern California (don't worry, he got to Texas as soon as he could) and received a Bachelor of Arts in Christian Education from Wheaton College, a Master of Education in Educational Leadership from Covenant College, and a Master of Arts in Theological Studies from Reformed Theological Seminary. He is married to Heather who also graduated from Wheaton College. The Fletchers have three boys who all graduated from Brook Hill – McCray ('16), Campbell ('18), and Chandler ('21).
Rod has served as the Head of School at Brook Hill since 2005 and considers leading this school a great privilege.  He is passionate about Christian Education and considers it a true blessing to work at a comprehensive, quality, Christ-centered, college preparatory school. Rod loves Brook Hill for many reasons (he should, he has worked at Brook Hill for well over half of his career).  Probably the thing that keeps him excited about Brook Hill and its future is that "quality" is always at the forefront.  It is exciting to work at a place that is always pursuing excellence.
Besides working (which Rod loves to do), he enjoys lobster diving on Catalina Island in California with his boys.