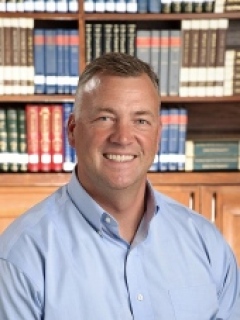 Jeffrey (Mike) Hilliard
Teacher- Humanities (MS)
Michael grew up in Bullard, Texas.  After accepting a nomination and appointment by Congressman Ralph Hall to attend and play baseball for The United States Naval Academy, Michael began a long journey that would eventually find him back in his hometown after many years.
Michael's pursuit of the liberal arts and baseball then led him to Southwestern University where Michael graduated in 2002 with a B.A. in Communication.  His pursuit of teaching began in 2004 when Michael took a teaching job in China which opened opportunities in acting, writing and business.  He spent ten years living and working in China.  These educational experiences later led him to teaching and advising stints at Henan University of Science and Technology and Texas A&M University at Galveston.  In 2012, Michael earned his M.Ed. from Northeastern University in Boston.
Together with his wife, Yao, they created three successful businesses which they continue to manage.  Michael has been married to his wife for 14 years and they have two children, Tommy and Paige, both of whom attend The Brook Hill School.