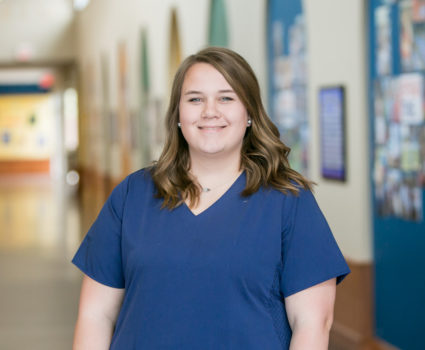 Emily Hukill
Nurse (LS)
Emily is a third generation graduate of the Tyler Junior College Vocational Nursing Program, following in the footsteps of my mom and grandmother. During her schooling, she quickly learned that she wanted to work in the lives of children or in a fast paced clinical environment. School Nursing provided both and so much more. She loves to learn new things and is hopeful that in the future I will have the opportunity to further my education.
She loves to be outdoors, camping, fishing and hunting with her family. One of her favorite things to do is travel, see other cultures and try new foods. Emily spends a good amount of her free time teaching herself how to cook and bake new creations.
She is excited to see the ways the Lord allows her to use her career for his kingdom.