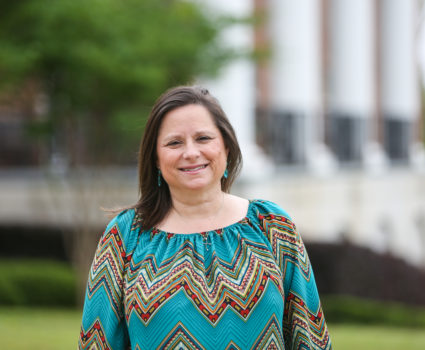 Laurie Humphries
Director of Advancement
As Director of Advancement, Laurie Humphries supervises the Advancement Team.  The Advancement Team is made up of the following departments: Admission and Marketing, Alumni and Family Relations, and Development. She also serves as a liaison between the American Freedom Museum and the school.
Laurie attended Texas State University where she studied Speech Communications. She has been active in East Texas Fundraising for over 17 years and developed a deep passion for helping nonprofit organizations meet their financial goals after being diagnosed with Breast Cancer in April of 2000.  After extensive training in the area of fundraising and several years on the East Texas Susan G. Koman Board of Directors, The Lord called her to Brook Hill in 2005. As the Director of Advancement, she feels that the most important part of her job is to clearly communicate the mission of The Brook Hill School to prospective and current families and to provide opportunities for people to clearly see how they can help further that mission through financial support.
"When someone is asked to support a cause, they must first see the impact that cause has on the future. We must believe that the dollars we are giving to an organization are being spent wisely and that they are making a difference not only for those involved in the organization, but also for the greater community and ultimately for the Kingdom of God."
When you chose to give to The Brook Hill School you can be assured that your contribution makes a difference in hundreds of lives every day. The Brook Hill School is unique in that we are not only reaching students here in East Texas; we are reaching students from all around the globe.
Laurie would love to have to opportunity to visit with you about why she believes in the mission of The Brook Hill School.