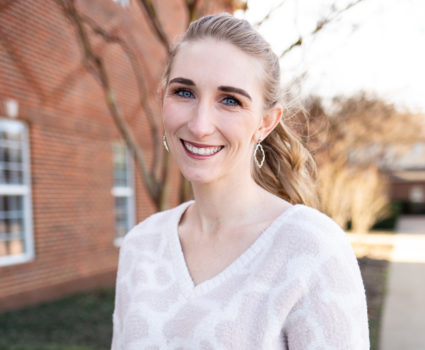 Alexandria Kadlecek
Alumni Coordinator
The Brook Hill School has an incredibly special place in Alexandria's heart. Little did she know as a young teenager that the restlessness she felt within her was in actuality the Holy spirit calling. All Alex knew at that time was that she wanted to be a part of The Brook Hill School, so in 2008 she was blessed to join the Brook Hill family.
After graduation in 2011, Alex began pursuing her passion in the medical field by attending The University of Texas at Tyler. During her college years, she served on many different workforce platforms. With a passion for serving others, Alex has experience in healthcare at ETMC as a unit secretary and patient care technician, a childcare worker at The Methodist Readiness School, and involvement with the Jacksonville Chamber of Commerce as an Assistant Project Coordinator.
Alex received her Bachelor of Science in Nursing degree in 2015 and immediately began her career as a Labor and Delivery nurse. She has seven years of nursing experience with UT Health Jacksonville and loves every minute of it.
Still active in nursing she found herself feeling restless yet again and with faith and prayer, she found herself being led back through the open doors of Brook Hill. Alex is ecstatic to have the opportunity to give back to the place that developed so much of who she is today by serving as the Alumni Coordinator for The Brook Hill School.
Alex's greatest joy and blessing is her daughter Marie. Her biggest goal in life is to raise her daughter to love God and teach her how to share his love. In her time outside of work you can find her enjoying life with her daughter at home with family, working in the garden, relaxing at the beach, or in the woods on hunting adventures.