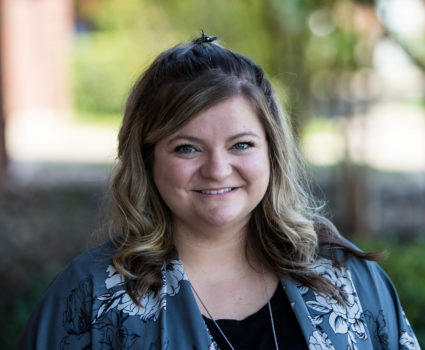 Ashley Swinney
Director of Educational Technology and Innovation
Ashley Swinney received her Bachelor's of Science in Interdisciplinary Studies from Texas A&M University (Whoop!) in December 2009 and her Master's of Education in Educational Technology Leadership from Lamar University in December 2018. She also received her Principal's Certification in 2018. Ashley has served as teacher, coach, and technology integration specialist in Bullard ISD, Tyler ISD, and Whitehouse ISD. God blessed these opportunities to prepare her as she began serving as Director of Educational Technology and Innovation for the Brook Hill School beginning the summer of 2019.
Ashley's passion lies in building relationships with teachers and students by coaching them in the effective implementation of instructional technology. She is very involved in the new Graves Family Center for Innovation and can't wait to see how Brook Hill staff and students benefit from these resources for years to come. Ashley firmly believes in education that puts the needs of students first and strives to support teachers in ensuring that students are being taught skills which will help them be engaged and thoughtful collaborators. She hosts "Maker Monday", open lab time in the Center for Innovation, and coaches the Middle School disc golf club.
Ashley has two young sons, Noah and Micah, who have blossomed by being part of the Brook Hill family.  Together, they enjoy playing outside, reading books, trips to Starbucks, and dancing to praise and worship songs.