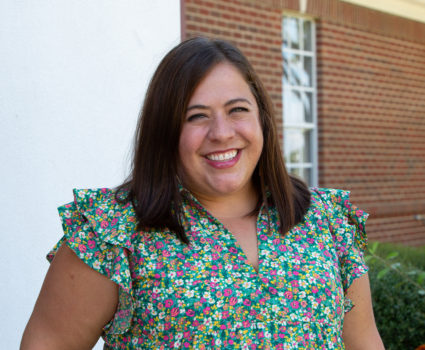 Ruth Wetherington
Director of Campus Life and Ministry
Ruth Wetherington is thrilled to join the Brook Hill staff to continue pursuing her passion of helping kids see their God given value and pointing them to Christ.  She first realized her passion for serving kids while working at Pine Cove, Kanakuk, Young Life, and Youth Impact during college and as a young professional.  She has served students in a public-school setting from 2005 – 2022 at the high school and elementary school levels. She has held a variety of positions through the years, but the thing that has been a consistent part of her journey is the lasting relationships she has built with students and their families.
Ruth grew up in Palestine, TX and got her Bachelor's degree from Texas A&M University and her Masters from Texas A&M University Commerce.  She and her family made the decision to call Bullard home after living in Dallas since 2005.  She is married to Paul, and they have three kids who attend Brook Hill… Luke '30, Abby '33, and Jack '37.
In her free time Ruth enjoys cheering on her kids at their sporting events, reading spy novels, trips to Colorado, good dinners and deep conversation, and game nights with her family.