Our sophomore class takes a college trip Houston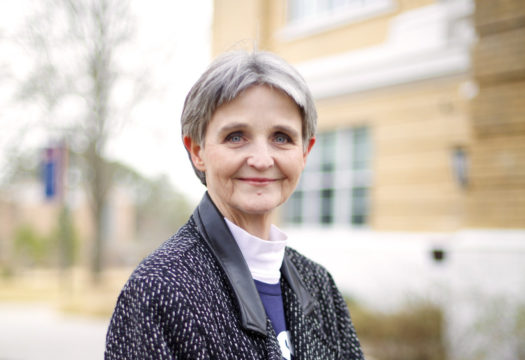 From the desk of Celia Tucker, College Counselor:
When I woke up in the wee morning hours on Wednesday morning to get ready to leave for the 10th grade College Trip, I read my devotional for the day. As usual, I was reminded that God is always right there with me and makes it very clear that He is present by making things so personal when I need them to be. The "Focus for the Day" in my devotional reading was "Travelers". Think about it–on the exact day of the Sophomore "16 hour and 42 minute" College Trip, the focus was "Travelers"…I just had to chuckle.
Our extended day consisted of exploring college campuses, being with the best sophomore class in America, spending time with colleagues and friends, visiting with Brook Hill alumni, watching a rare Lunar Eclipse, and making memories which began early.
What a great adventure it was. Houston Baptist University, The University of Houston, and Rice University visits were very fast paced and informative. On our trip students experienced the feel of two small private universities and a large public university. Students played laser tag, bowled, played games, experienced lunch in a college Dining Hall and got their walking steps in for the day. Here's to God's constant little reminders about how to live life and the reminder that the best counselor of all lives right inside every one of us.