ORNELAS LOWER SCHOOL
Pre-K through 5th Grade
What sets our Lower School apart is our focus on a well-rounded education. In addition to our academic instruction, we offer co-curricular specials such as art, music, science, innovation labs, Spanish, and library. These programs help our students develop their creative and critical thinking skills, which is so important for their future success.

ORNELAS HALL
MIDDLE SCHOOL
Constructed in 1997, Ornelas Hall is the first academic building on Brook Hill's campus. Stepping out boldly in faith, our founder, Steve Dement, designed Ornelas Hall to reflect the spirit of excellence that would happen within – even before any students were enrolled.
It was on these very steps on September 2nd, 1997, that 31 students began the first first day of The Brook Hill School.
From those first students, Brook Hill has grown into the thriving school it is today.
Around here, we like to say all the good stuff is in the middle – especially when it comes to Oreo cookies, ice cream sandwiches, and all things at Brook Hill's Middle School. From our classrooms to our science lab, Ornelas Hall is home to our 6th-8th grade students.
EXPLORE OUR MIDDLE SCHOOL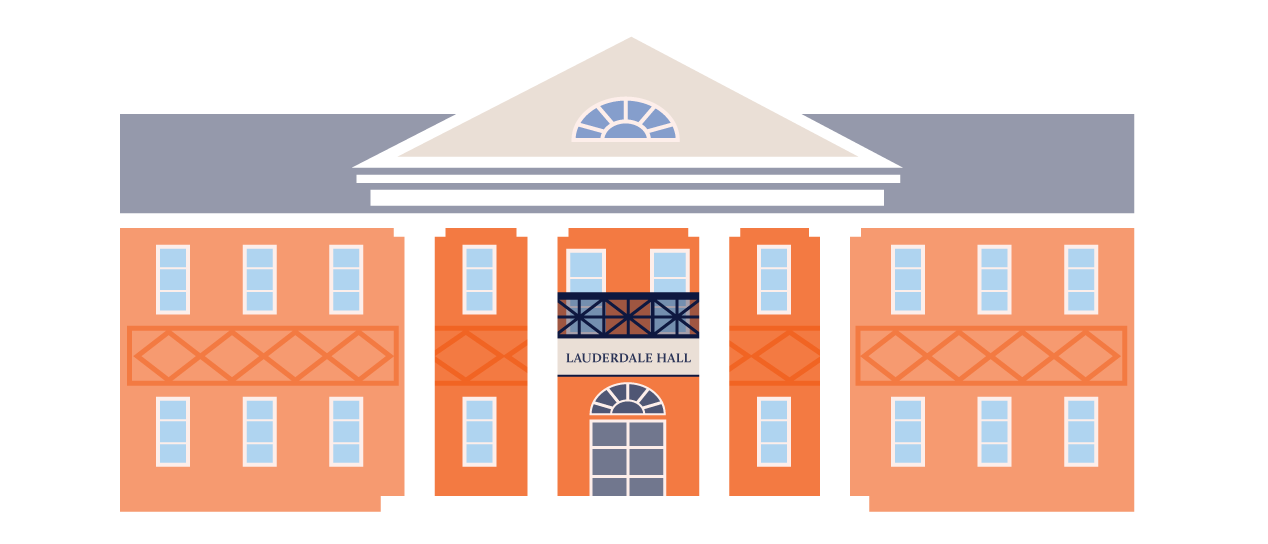 LAUDERDALE HALL
STEM, DINING & ADMINISTRATION
Lauderdale Hall, named for our first Headmaster, Ben Lauderdale, houses our science labs and math classrooms as well as our dining hall and administrative offices. Here, students explore their passions and build life-long friendships around the table.
Our college guidance program is rooted in the three pillars of our mission: education, potential, and Christ-like character. By focusing on each of these areas, we prepare our students for academic life on our campus and at the collegiate level.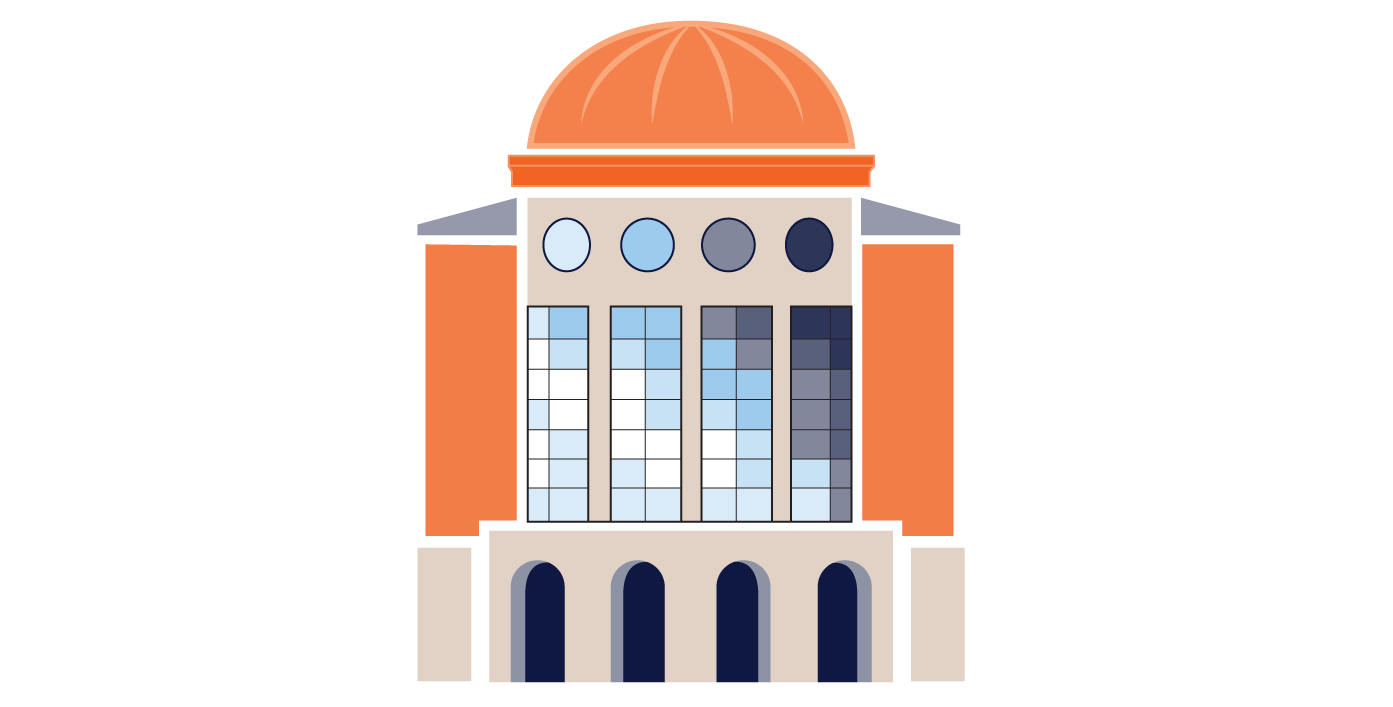 FOUNDER'S HALL
Upper School Humanities
Named after our founder Steve Dement, Founder's Hall houses our humanities classrooms, a remarkable 90-seat lecture hall, a library and student center, the American Freedom Museum, Innovation Lab, and multiple student lounges.
At Brook Hill, we believe in integrating history, English, philosophy, theology, and other disciplines into our Humanities curriculum. This approach enables our students to gain a profound understanding of the world by making connections between the history of events and the history of ideas through literature.

KYLE LAKE ATHLETIC CENTER
ATHLETICS
Brook Hill Athletics is All Orange, All The Time. We believe competition creates community, builds character, develops leadership, and teaches us to work together toward the greater good.
Guard Country is complete with professional-grade turf on our football, soccer, and baseball fields, a covered turf athletic development training center, 18-rack weight room, remodeled gymnasium, indoor golf training simulators, eight lighted tennis courts, a softball field,  covered softball and baseball training center, a new track, and a renovated throwing sector for field events.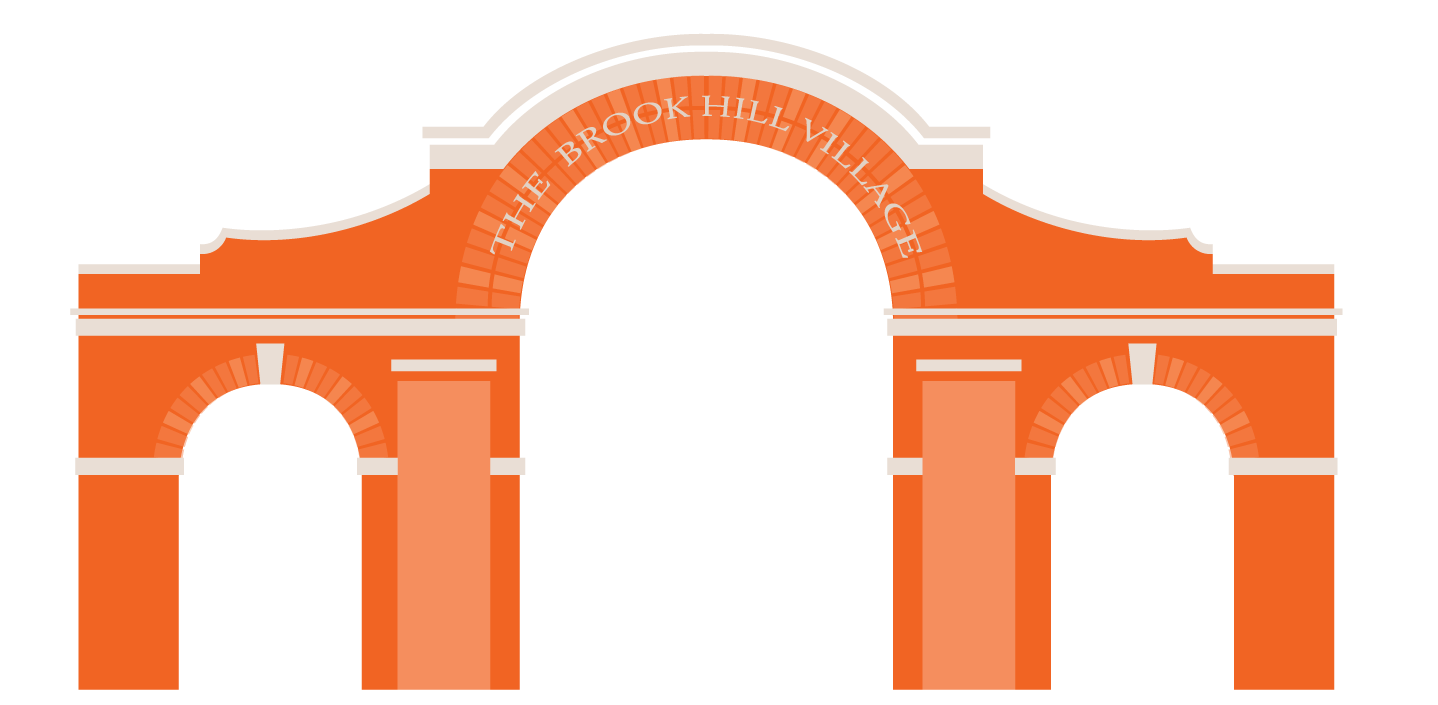 BOARDING VILLAGE
RESIDENTIAL LIFE
Brook Hill's Boarding Village is a vibrant community where students from around the world build meaningful relationships while living in a safe, comfortable home.
Our state-of-the-art boarding houses provide fully furnished rooms, entertainment centers, full kitchens, laundry facilities, living spaces, in-suite bathrooms, private locked cabinets, and so much more to keep you comfortable and make you feel at home.

The Cabin, Business Lab & Guard Shop
The Cabin was the first building on Brook Hill's campus. Today, it houses a cozy coffee house for our community. Adjoining The Cabin is The Guard Shop, your go-to stop for Guard gear!
Brook Hill's Business Lab is an innovative, hands-on learning environment for our business classes. Situated between our on-campus coffee shop and spirit store, the Business Lab enables students to utilize two real businesses to practice what they're learning and get real-life experience.
EXPLORE THE BUSINESS SCHOOL