We are so glad that you're joining our family! This page will help guide you through the next steps you need to take to have a successful start to your school year.
want to dive deeper into the brook hill story? watch this video:
TO FULLY ENROLL EACH CHILD, PLEASE COMPLETE THE ONLINE ENROLLMENT PROCESS
INSTRUCTIONS FOR ONLINE ENROLLMENT
NEXT, YOU CAN:
Purchase uniforms:
Uniforms can be purchased online from Lands' End

**Used Uniforms can be purchased at our Brook Hill Trading Facebook group. Please contact reception, for more information and direction regarding used uniform sales (903-894-5000)
Set up payment arrangements with the Business Office:
Madison Hanks will be happy to assist you ([email protected])
Download Apps:
Supply Lists
---
School supplies can also be ordered through School Tool Box. It is not only a convenient way to order your supplies, but 15% of proceeds benefit The Brook Hill Fund! CLICK HERE to learn more!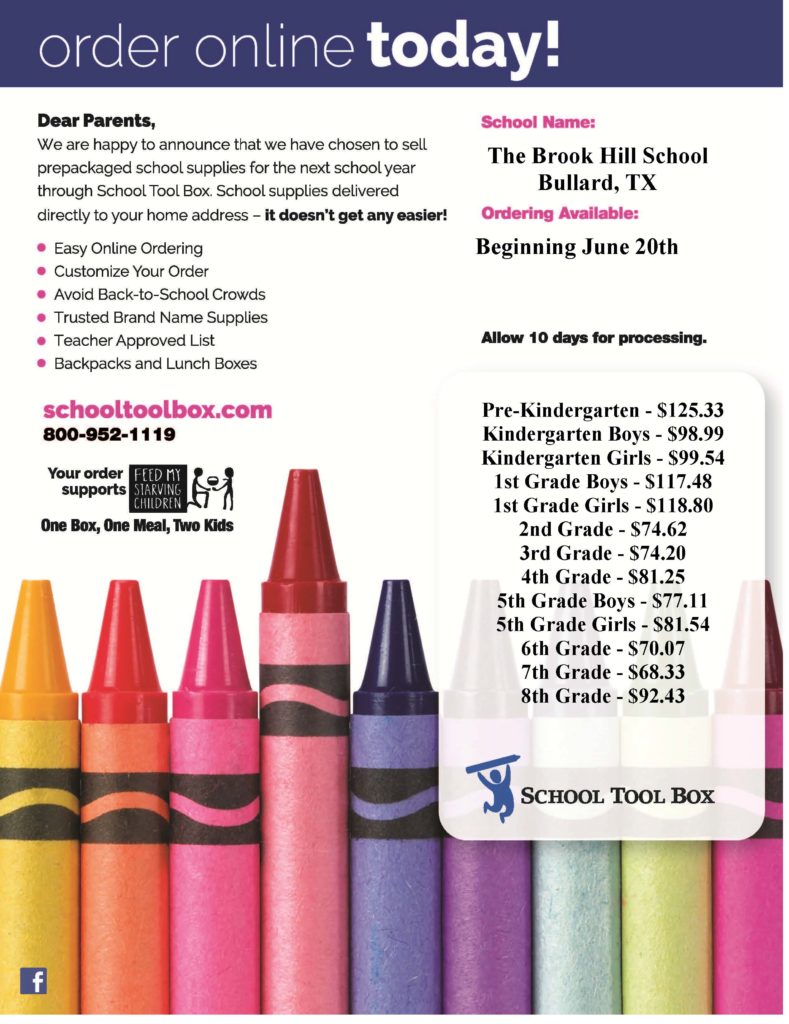 MIDDLE AND UPPER SCHOOL:
Our Academic Office will contact you to make an appointment for scheduling:
Purchase textbooks and supplies:
Purchase "ALL ORANGE" athletics uniform
Turn in any required TAPPS Forms
Summer Reading Assignments
---
LOWER SCHOOL
HUMANITIES
English Twelve & AP/DC English Twelve
Helpful links & resources
Lower School Hours
Monday
8:20 – 3:20
Tuesday
8:20 – 3:20
Wednesday
9:20 – 3:20
Thursday
8:20 – 3:20
Friday
8:20 – 2:05
Early Release Days end at 11:45.
Middle & Upper School Hours
Monday
8:15 – 3:45
Tuesday
8:15 – 3:45
Wednesday
9:00 – 3:45
Thursday
8:15 – 3:45
Friday
8:15 – 2:45