Alumni Highlight: Alec Kitt
We believe our alumni are the fulfillment of our mission! So, we love taking the opportunity to catch up with them and hear about their experiences beyond Brook Hill. It's especially rewarding to hear how Brook Hill has helped lead them to where they are now. Most recently we caught up with alum Alec Kitt '17 who is working for a college ministry called StuMo (Student Mobilization)! He is currently spending the summer in Orlando, Florida helping lead StuMo's summer discipleship program, Kaleo.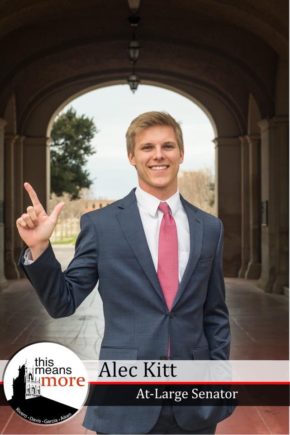 Alec joined the Brook Hill family in the 2nd grade alongside siblings Phillip '15 and Anna '19. He graduated in 2017, and in his 11 years at Brook Hill, he did it all! Alec was the Captain of the Cannon Guard, Student Body President, President of National Honor Society, Captain of the Guard football team, and even a lead in the Spring Musical his senior year (Talk about being ALL ORANGE)! He went on to attend Texas Tech University where he majored in Construction Engineering in the honors college (Guns up!). At Tech, he pledged to Phi Delta Theta Fraternity where he was later elected President and served as the Engineering Senator for the Student Government Association. He graduated Magna Cum Laude in May 2021 as a top 3 candidate for outstanding student in the College of Engineering. So, you might be wondering, how did he end up working in the ministry?! He told us the story below…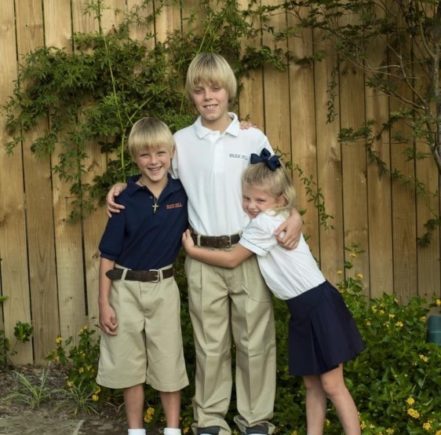 Alec, how did you come to the decision to pursue a career in the ministry rather than engineering?
"As I approached the end of my senior year at Texas Tech, I was beginning to receive calls from some great construction companies seeking to employ me. It was exciting to see the work I put into my college career pay off by leading into employment. However, I could not stop thinking about how I was shaped by StuMo during my college career. I thought of how, through StuMo, God had taught me to love him deeply and how to invite other young men into this kind of relationship with Christ. I thought of how many lost people would be entering the same scene that I did my freshman year and how they desperately needed the gospel of Jesus Christ. They needed someone to meet them where they are and tell them this news. So that is why I decided to go into ministry with StuMo, to see God raise up more young men to be spiritual leaders for Christ on their college campus."
That's awesome, Alec! Can you share with us how God has used you through StuMo?
"In my first year on staff with StuMo, I have gotten to begin leading a few groups of young men. By building relationships, sharing the gospel through Romans 6:23, and now beginning to establish relationships, I have the opportunity to consistently meet with about 5 Phi Delts, 5 Delts, and 2 Farmhouse men. Recently, on July 5th, I had the opportunity to speak to our summer project at Kaleo which was about 80 students about the topic of holiness. I taught on Romans 12:2 and illustrated to students the need to break from the conformity of the world and be renewed by the Holy Spirit. I emphasized that for transformation to happen, they must first be saved by the grace of God when the Holy Spirit comes into us. Once the Spirit is in us, we may then partner with him as he begins to transform us from the inside out and renew our minds to be more like Christ. I love chances like this where I get speak such needed truth to a room full of moldable college students who want to follow God."
Wow! I wish we could have heard your message! How did Brook Hill help prepare you for these experiences?
"At Brook Hill I had countless opportunities to speak publicly. From saying the pledge of allegiance for Founder's Day in 5th grade, to being the Prince in Cinderella my senior year, Brook Hill shaped me into the communicator I am today. I was also taught how to balance all different aspects of my life at Brook Hill which allowed me to be widely involved at Texas Tech. It is a lot to manage college classes, fraternity activities, student government responsibilities, and simply have fun in college, but Brook Hill prepared me to do all of that."
"it is a lot to manage college classes, fraternity activities, student government responsibilities, and simply have fun in college, but brook hill prepared me to do that."
We're so glad to hear that. When you think about your time at Brook Hill, what are you grateful for?
"I am so grateful for the Godly men and women that spent time pouring into me. You do not realize the emotional energy it takes to care for students, day in and day out. And many times, this care that faculty gives to a student may not be reciprocated, and yet continue to give it. They give their lives to teaching and training these students so that they can face what comes next in life with confidence. I did not realize it until I was gone, but the faculty at Brook Hill walks with God, not perfectly, but deeply and genuinely. It gave me encouragement and hope entering college and even life thereafter."
"…the faculty at brook hill walks with god, not perfectly, but deeply and genuinely."
Is there a particular faculty member who impacted your life you would like to mention?
"Most definitely Steve Dement. If you know Steve, you know the man he is. He is a man of faith. I use that word, faith, very intentionally because I believe he comes so very close to embodying what God meant for that word to mean. There is not an area of Steve's life that he does not fully submit to the Lord. I have seen it time and time again over our past 9 years of becoming friends. I still see Steve every time I return home and thoroughly enjoy hearing what God is doing in his life and at Brook Hill."
"There is not an area of steve's life that he does not fully submit to the lord."
We couldn't agree more! Mr. D is the best of the best. What would you say is the BEST highlight over your time at BH? (A hard question we're sure!)
"Wow, I can think of so many I could highlight. I would have to say that a highlight for me was hitting a buzzer beater 3 in one of our last games senior year against our rival, Grace. It's hard to beat a memory like that!"
Definitely a chart topper! (#GoGuard #BeatGrace) We've spent a lot of time reflecting on your time at Brook Hill, so we'd love to ask you, what do you hope for the future of Brook Hill and it's students?
"I pray that Brook Hill continues to be a Christ-centered school, focused on equipping students to enter life after Brook Hill knowing who they are and whose they are."
Alec, we are cheering you on for life!
Thank you for sharing with us today, and thank you for your using your life to share the Gospel.