Alumni Highlight: Emma Bynum

We love taking the opportunity to highlight our alumni and hear about their experiences and accomplishments beyond Brook Hill. It's especially rewarding to hear how Brook Hill has directly impacted their journey to reach their academic goals and aspirations! Most recently we caught up with alum, Emma Bynum '19, who was selected as 1 of the first 40 students for the new UT Tyler Medical School (full tuition paid!). Let's hear more about Emma's journey at Brook Hill and how it's effected her life and education thus far.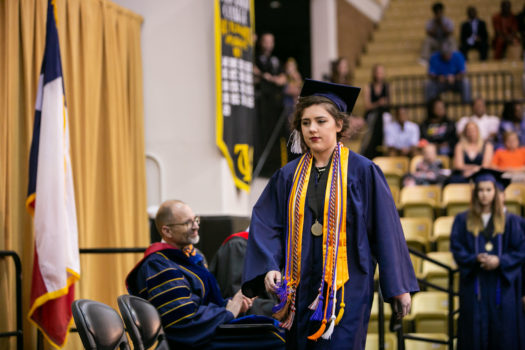 Emma, we luckily got to see you grow up from Kindergarten to Senior year at Brook Hill. What originally brought you to Brook Hill? 
"A family friend, Harriet Renner, worked at Brook Hill and recommended my parents come tour to see the construction for the new kindergarten building. Through God's provision, I was able to attend Brook Hill starting that year and stayed through my senior year!"
We are so glad that God brought you to Brook Hill as our Lower School was just starting off! Now, describe to us a little bit about your time at Brook Hill and what all were you involved in.
"I really enjoyed my time at Brook Hill! Within Brook Hill, I was primarily involved in the Orchestra and in peer tutoring. In the community, I volunteered at a local nursing home as a pianist, led the worship at a local church, and attended Bible Study Fellowship."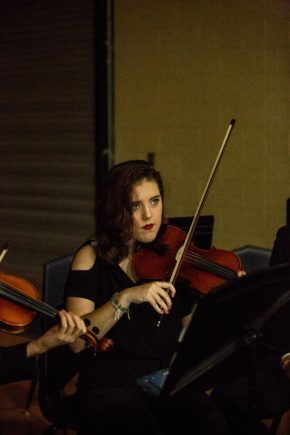 Love that you used your musical talents to make an impact at Brook Hill and the local community! When you think back on your time at Brook Hill, what faculty member at Brook Hill had the biggest impact on you?
"Mrs. Ginger Bell impacted me the most. While she knew me from kindergarten, she was my advisor from 6th grade through graduation. She was lovingly honest and always pointed me back to Christ. She encouraged me to pursue the things I loved, including medicine, piano, and serving others."
That's amazing! We are actually getting to recognize her at our women's event this year, so that warms our heart to be reminded of the impact she made on a daily basis. So, what are you up to now? Where are you attending college? What are you involved in at your university?
"Currently, I am completing my final semester Ouachita Baptist University in Arkadelphia, Arkansas. In May 2023, I will graduate from Ouachita Baptist University with a Biology Degree with minors in Chemistry, Education, and Psychology. At OBU, I work as a peer mentor and tutor for the Academic Success Center. In addition, I am involved with the International Club, Tiger Serve Day Leadership, and the Carl Goodson Honors Program. In the community, I still play the piano for the local nursing homes and churches!"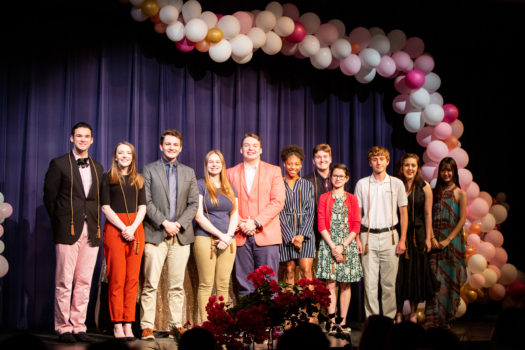 That's amazing, Emma! We heard you were selected as 1 of the first 40 students for the new UT Tyler Medical School (full tuition paid!!). Are you excited to be one of the first people to take advantage of this amazing opportunity in Tyler?
"Yes, I am so grateful to be accepted to UT Tyler School of Medicine! The opportunity to meet healthcare needs within my community is amazing. I cannot wait to support and live out the mission of UT Tyler School of Medicine."
We are so proud of you! What sparked your interest into the medical field? What are your goals and aspirations for where this opportunity will take you?
"Through shadowing different careers in medicine, I found both a love for serving other's in their distress and a desire to meet the needs of my community through medicine. Coming from a rural area, I understand the need to improve people's access to the healthcare. I will be pursuing Pediatric Medicine with the hopes that my service can reach rural populations in Texas."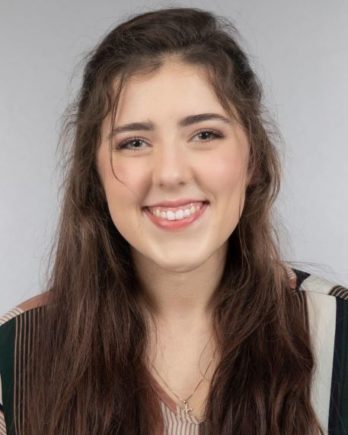 How inspiring! How do you think Brook Hill prepared you for these experiences and helped you be successful in college and as you prepare for what's next?
"The rigor of Brook Hill's curriculum combined with the mentorship from teachers prepared me so well for college. Mrs. Brunson and Mr. Bunger prepared me for my college science courses, both in information and intensity. I am unafraid of new challenges or struggles that may arise. Brook Hill taught me how to study-intentionally, to manage my time, and to pour into others."
Shout out to Mrs. Brunson and Mr. Bunger! What was the highlight for you being part of the Brook Hill family for all those years?
"Teachers that cared and poured so much into my education were truly a highlight for me. My teachers intentionally created expectations in which they knew I would successful. They pushed me to do my best in everything."
Again, shout out to our amazing teachers!! That's great to hear Emma! Lastly, when you think about your time at Brook Hill, what are you grateful for?
"I am grateful for the cultural experiences I had with students from around the world. I learned so much from the various cultures, which allowed me to better communicate and understand others' perspectives."
WE ARE SO PROUD OF YOU EMMA! WE CAN'T WAIT TO SEE WHAT YOU WILL ACCOMPLISH NEXT. WE WISH YOU THE BEST IN YOUR NEXT ENDEAVOUR!