Alumni Highlight: Wade Karam
This month we're highlighting Brook Hill alumnus, Wade Karam '12 as he celebrates matching for his Orthopedic Surgery Residency at UT Houston McGovern Medical School!
Seeing our Brook Hill Alumni thriving in their lives after high school is one of the absolute greatest joys. As a school, our mission is to challenge and affirm our student's potential, to prepare them for college, and to model what it looks like to honor God as they grow in character. 
Our alumni are a living testimony of that mission. As we watch them graduate and head off into their post-Brook Hill lives, we want their next seasons to be even richer, for them to continue pursuing the Lord, and for them to run in the gifts the Lord has equipped them with. Having the opportunity to celebrate and honor our alumni is just one small way that we celebrate not only our well-deserving graduates but the Lord's faithfulness to us as a school.
We had the chance to ask him a few questions and invite you to read along as we catch up!
BH: Wade, we want to start off by saying congratulations! We're thrilled for you and are wishing you the best as you tackle this next season. Before we dive in, can you tell us what you're up to during this season?
Wade: Yes, my wife, Catherine and I live in Galveston, TX with our loving labradoodle named Buoy. We're both 4th yr Medical Students and Catherine also recently matched for her residency! She's matched for a Diagnostic Radiology Residency at Baylor College of Medicine.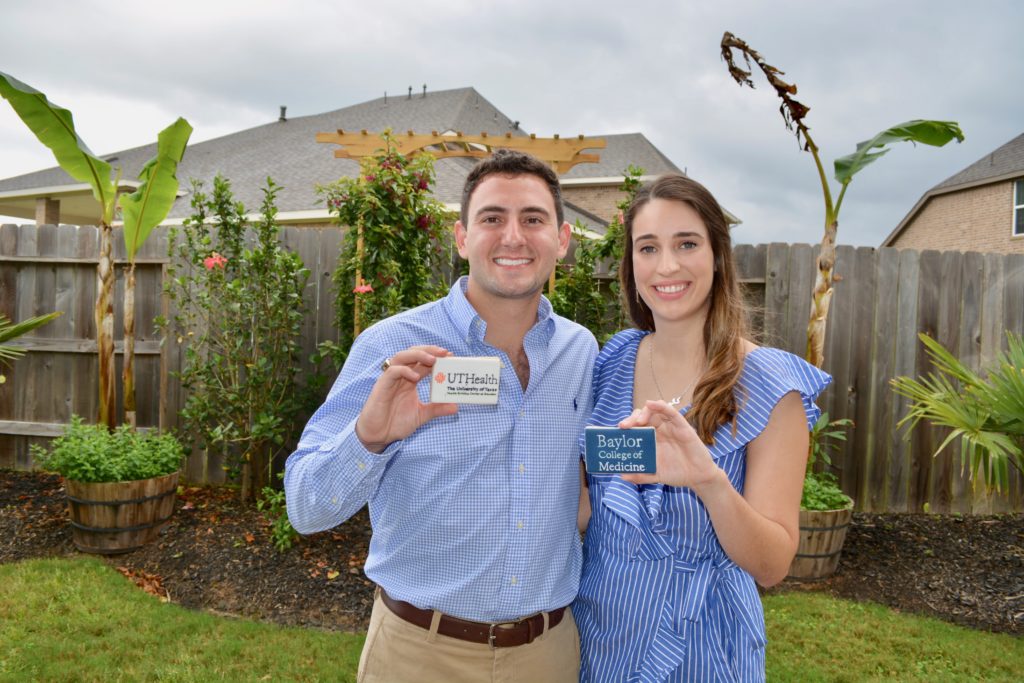 BH: How exciting! That sounds like you have a lot going on! What are you loving about your life right now?
Wade: Matching to my #1 residency choice with my wife, enjoying life with each other and our dog, having my parents in Sugar Land, TX and my sisters both having children. Being an Uncle is one of the best jobs!
BH: For our students who might be interested in pursuing a similar career path, can you tell us a bit about your college experience?
Wade: I attended Texas A&M University, and studied Biomedical Sciences. I had the opportunity to run Track and Field for A&M and graduated in 2016.
BH: You also had time to serve and lead in the community which is inspiring! In 2016 the SEC awarded you Community Service Leader of the Year and noted that you "epitomize the commitment to a well-rounded college experience and truly represent all that can be achieved by student-athletes in the Southeastern Conference."
We're proud of the way that you get involved Wade and look forward to seeing how that blesses both your personal community and the medical community in the future!
BH: Speaking of involvement, what were you involved in at Brook Hill?
Wade: I was involved in football, soccer, track and field, and baseball. My sophomore year (2009,  I was the homecoming Duke (sophomore) and my senior year (2011), I was homecoming king!
BH: We're noticing a track record (no pun intended hah) of being really involved wherever the Lord has placed you. That's such a great example to our students. Do you have any other wisdom or advice you would like to share with current students at Brook Hill?
Wade: Continue working towards your dreams. Don't let others tell you how big your dreams should be, and never be afraid to continue on your own path. 
BH: Looking back, would you say that Brook Hill helped prepare you to pursue those dreams?
Wade: Brook Hill definitely taught me how to work hard to achieve my goals. It put the emphasis on personal responsibility and building relationships with other people who can help you along the way. 
"I believe that a huge part of my realization of my dreams is thanks to Brook Hill. Whether it was running track at Texas A&M or matching in to residency, I always remember what I learned at Brook Hill."
BH: How was your faith impacted during your time at Brook Hill?
Wade: Dr. Ward's Bible class taught me to use my faith as more than just something that comes up during Liturgy on Sundays, it is the lens that I view the world through. 
My Orthodox Christian faith helps me through hard days in my life, and sharing that faith with my wife has brought us closer together. It is especially critical in helping me get through difficult days in the hospital. My faith has helped make difficult decisions and hard experiences much easier to handle as well. 
"Brook Hill helped me grow in my faith and become more intelligent in my beliefs. I believe that what I learned has allowed me to better empathize with my future patients."
BH: We can't tell you how thankful we are to hear that. Our hope is that we're cultivating life long character qualities, skills, wisdom, and passion in our students. 
BH: OK, just a few more quick ones before we wrap up! What surprises you about where you are today?
Wade: I think I am most surprised that things that I started in high school have persisted and helped me get to where I am today. 
BH: We love that! What's something you would tell your high school self?
Wade: You're going to be a doctor! But really, listen to your teachers more and trust that everything they do is to better you in all that you will do in your life.
BH: And all of the Brook Hill teachers say "amen"! Speaking of teachers, can you tell us about a BH faculty member who impacted your life?
Wade: Mr. Dement. I would tell him that the words of advice he gave me during my time at BH still ring in my head. Also, the White Family in the boarding program have always been some of my biggest supporters and nothing makes me happier than getting to see them still impacting students at BH.
BH: Last one! Tell us what you're looking forward to in the future?
Wade: Moving to Houston and getting started in our residencies! And learning to be an Orthopedic Surgeon, it's my dream job!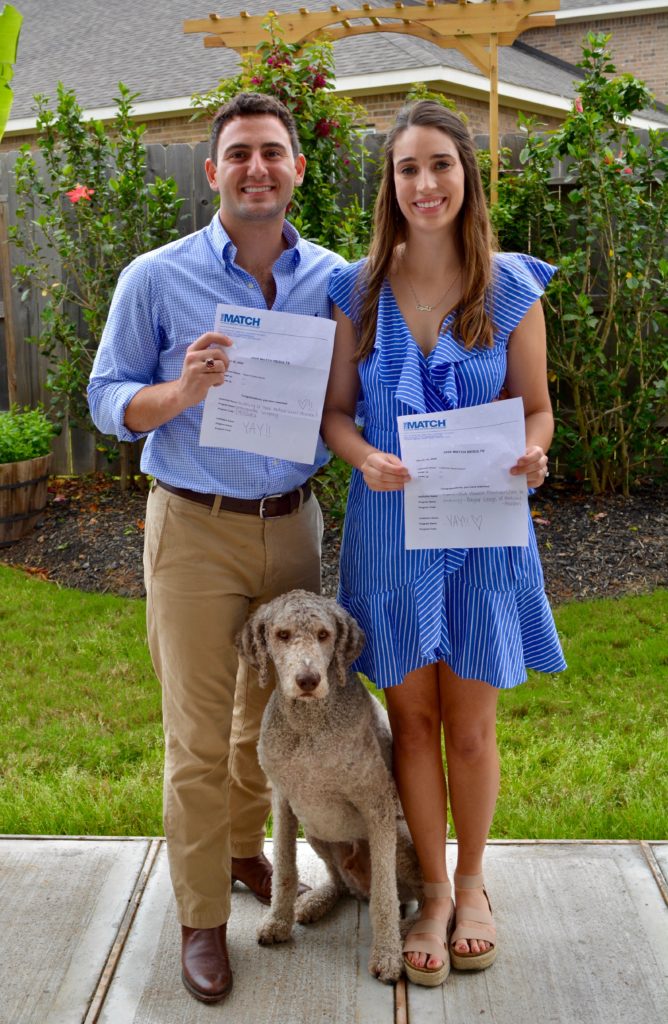 Wade, we are so thankful for your time and for the opportunity to celebrate this exciting milestone with you! Best of luck as you (and your wife!) tackle residency! Now, more than ever, we're grateful to those who are serving in the medical community and know that you are going to be such an asset to your team and hospital!