WHY do you play the game?
The Brook Hill basketball program plays to win, but there is a lot more to it than that.
Players play to honor God with their talents. Coaches teach discipline, hard work, teamwork, how to succeed and how to deal with failure. All of which players will need to become Christ-like men. The Guard basketball program has seen a lot of success appearing in the playoffs every year since 2006 and in the Final Four in 2009, 2010 and 2014. After falling one game short of the Final Four in 2016, Coach Agnew will look to take the Guard to even higher heights this year.
After an up and down regular season and a great playoff win in 2016-17, the 2017-18 Guard will look to improve this season by making a run at the TAPPS 5A Final Four.
Returners this season include Sr Reid Hill, Sr Miguel Vega, Sr Campbell Fletcher, and Jr Jared Johnson. The Guard will add some length to their lineup with Jr Conner Livesay and Soph David Roberts who were big contributors on the JV team last season. The outlook is great for the Guard basketball squad.
"I think we have a really good chance to bring home the district championship this year. With our returners and the depth that we will have, our team will be tough for anyone to handle," Coach Jacob Agnew said.
They will tip off their season November 7 in a scrimmage against Troup right here at Brook Hill. Time: TBD
Guard Basketball 2017-2018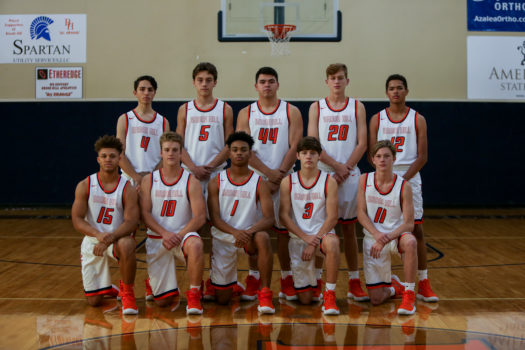 2017-2018 DISTRICT AWARDS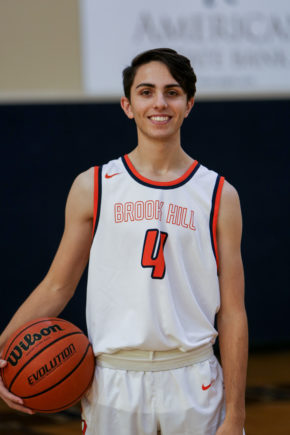 Reid Hill – First Team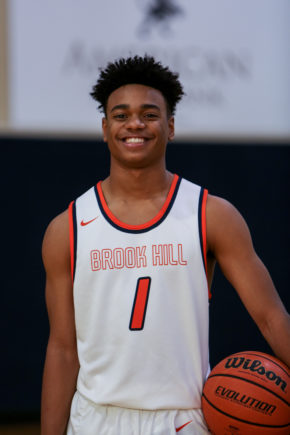 Jared Johnson – First Team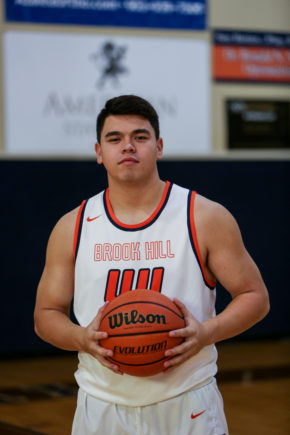 Miguel Vega – First Team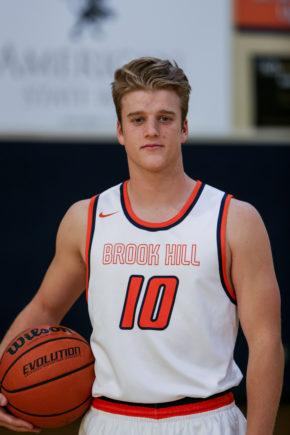 Campbell Fletcher – Second Team
David Roberts – Second Team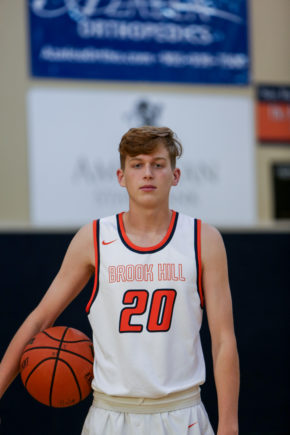 Conner Livesay – Honorable Mention

2018-19 brook hill guard
ROSTER COMING SOON
news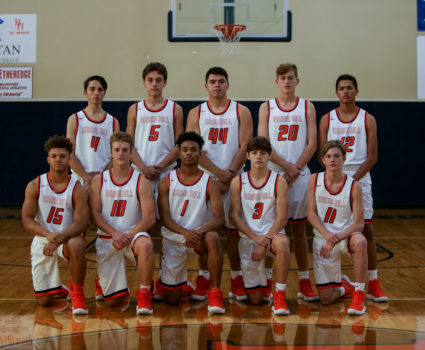 March 20,
From the desk of Jacob Agnew, Boys Basketball Coach: With us losing our play-in game, the season didn't end the way we wanted, but the way our guys fought all year was great. Winning two tournaments and starting 7-0 is something we can build on. Some younger guys stepped up all season, and I […]
Coaching Staff
Jacob Agnew
Teacher - Math (US), Head Coach-Boys Basketball, Assist. Coach Football & Track
Jacob Agnew came to Brook Hill from Abilene, Texas. He graduated from Clyde High School in Clyde, Texas as the top male student in his class and went to Lubbock Christian University to play college basketball. Later transferring, he graduated from Hardin-Simmons University with a B.S. in Mathematics. Coach Agnew has been at Brook Hill […]
Wally Dawkins
Director of Athletics
Wally Dawkins enters his 10th year at Brook Hill where he has served as Athletic Director. Following a 30 year coaching career in Texas public schools, the last 21 of which were at Whitehouse ISD, Dawkins brings his wealth of experience to Brook Hill after coaching high school football, girls and boys basketball, track, tennis, […]