The purpose of the cheerleading squads at The Brook Hill School is to promote school spirit, to lead students, fans and athletes, to continue traditions, and to establish an enthusiastic atmosphere on campus and at athletic events. The cheer program at The Brook Hill School is comprised of a Varsity squad (students grades 10-12), a Junior Varsity Squad (students grades 9-10), and a Middle School squad (students grades 6-8) and a Lower School squad (students grades K-5).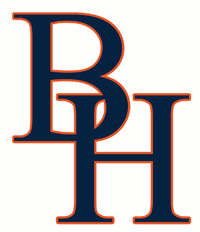 VARSITY CHEERLEADERS
The Guard Cheer team attends NCA camp at Moody Gardens. Guard Cheer has received the Top Team, Top Team Chant, Herkey Team Award, NCA Spirit Stick Award, S.T.U.N.T Safety Award, Motion Award, and received a bid to NCA Nationals. The Varsity Squad had every member nominated for NCA All American. The Guard Cheer Team will compete in the TAPPS State Cheer Competition during the winter season. Guard Cheer has finished as State Runner Up 2 of the last three years and has finished Top 5, 5 of the last 6 years.
TAPPS STATE CHEER CHAMPIONS
2022-2023
TAPPS STATE CHEER RUNNER- UP


2018-2019




2019-2020
ALL-STATE ACCOLADES
FIRST TEAM ALL-STATE


LILA MORRIS
2022
CALEY FITZGERALD
2022
AVERY MOSS
2021
LILLIE FITZGERALD
2021
GRACIE CAMPBELL
2017, 2018, 2019, 2020

EMERSON ROSE
2019
SECOND TEAM ALL-STATE


GRACIE DAWSON
2022
KENNISON ROZELLE
2021
SYDNEY MCNEEL
2019
KATHERINE MONDRIK
2019
AVERY MOSS
2018
EMERSON ROSE
2020
HONORABLE MENTION
AVERY MOSS
2020
LEAH ROGERS
2019
Guard Cheerleaders cheer at volleyball, football, and  basketball games. They participate in the TAPPS State Championship in the Small Squad Division 1. Each year the cheerleaders serve many community service hours individually. The team has participated in Feed the Hungry, Ring the Bell, and many veterans events locally.
Tryouts are typically in March.  Students interested in trying out must be enrolled in Brook Hill prior to tryout date.
MIDDLE SCHOOL CHEER
Middle School Cheerleaders attended NCA camp in Galveston, Texas. The team received superior and excellent ribbons, Top Team Chant, Top Team Band Chant, S.T.U.N.T safety awards.  MS Guard Cheer is made up of 6th – 8th grade girls who want to promote school spirit and set high examples of leadership abilities.

Coaching Staff
Madi Hanks
Associate Director of Financial Aid & Enrollment / Assistant Cheer Coach
Tiffany Hubbard
Administrative Assistant to Athletic Director; Director of Brook Hill Spirit Teams