Don't forget Brook Hill's Online Auction opens Monday, April 17!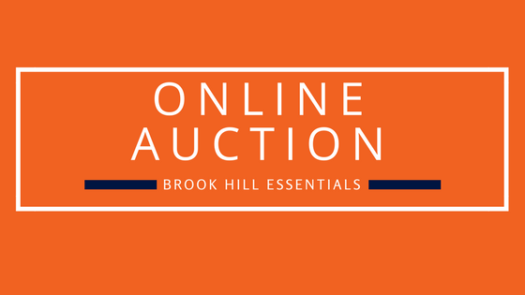 This year, as part of our 20th celebration The Brook Hill School will be hosting our online auction focusing on Brook Hill favorites! Bidding opens April 17 and closes April 24.
Get excited for Brook Hill Favorites including…
"Moo Moo of Brook Hill" Custom Painting
Custom painting by renowned artist and Brook Hill mom Jennifer Moreman as seen in HGTV Magazine, Neiman Marcus, One Kings Lane, The University of Texas, and Baylor University.
The painting is 24x24x1.5 and is appropriately named by Brook Hill Prek student, and daughter, Heidi Moreman.
College Aptitude Testing
Dr. Jonathan Ridenour, a clinical psychologist, is generously donating his time and services to administer a series of tests to assess your Brook Hill high school student's IQ, academic aptitude, college, career, and personality.  Once testing is complete, meet with Dr. Ridenour to discuss the results.
To register to bid, simply visit www.biddingowl.com/TheBrookHillSchool.
This is a great opportunity to bid on amazing experiences that we have here at The Brook Hill School as well as some awesome items. Happy bidding!