HEADLINES: A MESSAGE FROM THE HEAD OF SCHOOL, ROD FLETCHER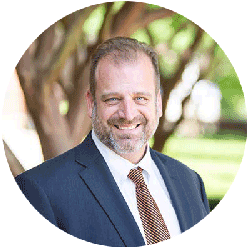 Collaboration, vision, imagination, and creativity are all important parts of the educational process.
That is why at Brook Hill, in addition to a core curriculum, we offer areas of study like coding, robotics, entrepreneurship, visual media, and fabrication, to name a few.
In light of our vision to foster an environment of interactive learning, we're excited to announce that in a few days, we are opening the Center for Innovation, Media Center and Idea Lab in Founder's Hall. These areas will greatly enhance the student experience and will provide us with an incredible place to create, discover and collaborate.
We hope that by offering spaces and opportunities for students to explore and imagine, we'll foster a passion for innovation and the real-life skills to empower them towards a future of being leaders and creators in their fields.
Our goal is to provide opportunities for our students to connect the formulas they're learning in their math classes, or physics class, to the thinking needed in our robotics lab. Or perhaps for our students who are gifted communicators to have the chance to put their skills to the test recording a news show in our media lab. The possibilities for discovery are endless, and we're truly looking forward to seeing what our students create.
I want to personally invite everyone to join me at the GRAND OPENING of the Graves Family Center of Innovation on Wednesday, October 9th from 4:00-5:30 pm. It is located on the Upper School campus in Founder's Hall and all are welcome to attend. We hope to see you there!