Introducing Our Director of Athletic Performance and Development
Introducing our first-ever Director of Athletic Performance and Development, Todd Cofer! Cofer comes to us from Colorado. Cofer has become an expert in the strength & conditioning field over the course of his career and we are excited to see how he evolves our athletics department in his time at Brook Hill. Let's find out more about his journey to Brook Hill and what he thinks is in store for the next school year!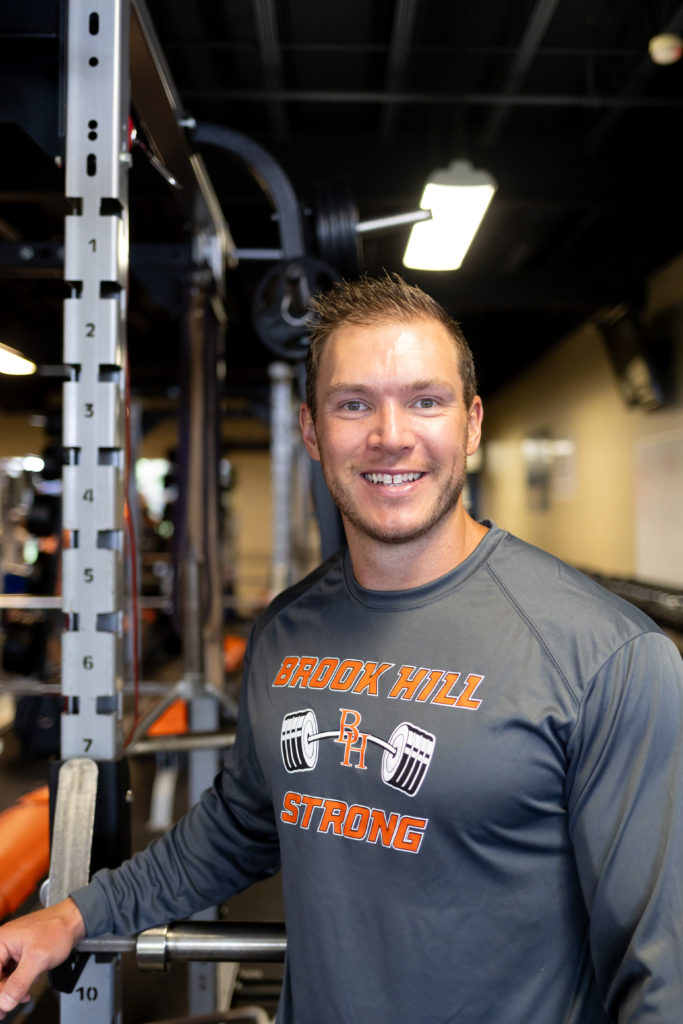 Q | Let's start with what led you to Brook Hill! What is your previous experience in private education? Or the education sector in general?
A | "I do not have experience in the private education setting specifically, my coaching experience has come from the public sector. Ultimately, my wife and I were really looking to have our kids immersed in a Christian education. We believe there is no greater value than developing a strong Christ-like character."
Q | Brook Hill will be the perfect fit then! We can't wait to have you and your family on our team. Can you tell us about your experience with Strength & Conditioning coaching? 
A | "I have been a Strength and Conditioning coach for the past 12 years. From 2010-2011 I was at the Air Force Academy. From 2011 to 2018 I was the owner of a Strength Studio where I worked one on one with individuals and in a group setting. For the past 6 years, I have worked in the High School setting as a Strength and Conditioning Coach."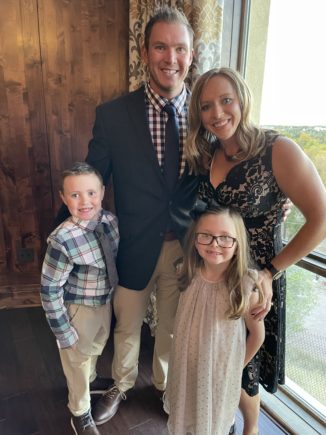 Q | Impressive resume! We are so excited to see how your expertise evolves our athletics program. What are you most excited about in terms of the athletics department at BH?
A | "I am most excited about the people that I get to work with at Brook Hill. Everyone has been amazing and I am looking forward to collaborating with the staff!"
Q | That's great to hear! What are your long term goals as Director of Athletic Performance and Development? What do you hope for the student athletes?
A | "I have come to the conclusion that I have been called to be a middle/high school Strength and Conditioning Coach. I see myself at Brook Hill for the remainder of my service. A long term goal is to develop the best Strength and Conditioning program that not only allows each student to find success in the weight room but also one that works on character development. My hope is that each student that enters the weight room finds a love for fitness and they see the correlation in weight room success yielding success on the field."
Q | Tell us about your family! What are all of your children's names and what grades will they be in at Brook Hill?
A | "My wife Wendy and I are Colorado natives and we are high school sweethearts. We have been married for 14 years this July. We have two amazing kids, our son Tait, will be going into the 5th grade, and our daughter Tinlee will be going into 3rd grade. We are all looking forward to our move to Texas!"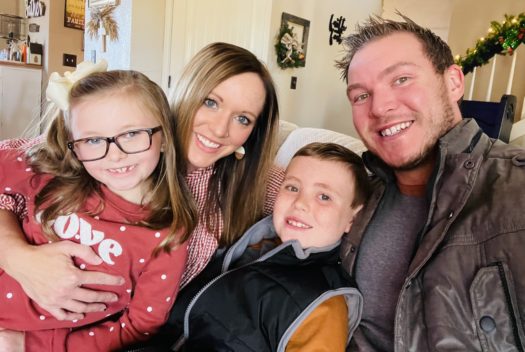 Q | We can't wait to meet Tait and Tinlee! What are you looking forward to the most about being a part of the Brook Hill community?
A | "We could tell as soon as we met several individuals that Brook Hill is a family! Ultimately, we want our kids to be loved and we know this will happen with all the amazing people at Brook Hill."
Q | Let's have some fun! We heard you are from Colorado. What are you looking forward to the most about moving to East Texas? And what about the least? 
A | "We honestly don't know what to expect. However, we are looking forward to the nice weather, although we have heard it gets super hot in the summer months! Of course coming from dry Colorado, adjusting to the humidity will be a change for us."
Q | You are in for a treat when it comes to our summer weather (haha!). Another one! What's your favorite thing to do outside of work?
A | "I love the outdoors! You will often find us camping, fishing, riding ATV's, hiking, biking, all things sports, and lifting weights."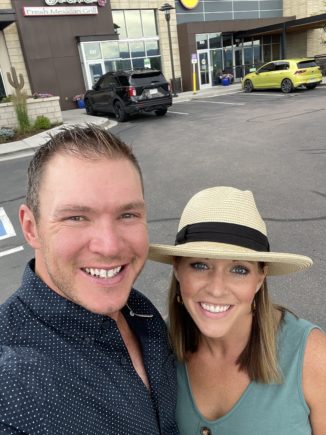 Q | Love that! One more…favorite movie of all time and go-to workout song, go!
A | "I know it's a Christmas movie, but I love Christmas Vacation. My go-to workout song would be "Coming In Hot" by Andy Mineo. Most of the time I listen to country music though!"
Q | We're also big country music fans down here in Texas! Anything else you would like to share? Anything you would like to say to our student athletes?
A | "I am so excited to be joining the Brook Hill family! Please let the athletes know that I cannot wait to meet them and am looking forward to diving into this summer! Go Guard!"
WE ARE SO EXCITED FOR TODD COFER AND HIS FAMILY TO JOIN OUR BROOK HILL COMMUNITY! WE KNOW THAT HIS TALENTS AND GIFTS WILL BE USED TO GLORIFY GOD AND HIS KINGDOM AS HE EVOLVES OUR STUDENT ATHLETES STRENGTH AND PERFORMANCE.