Football, volleyball and cheer teams advance to playoffs
From the desk of Wally Dawkins, Athletic Director:

On the first day of August, right in the heart of what is known as the "Dog Days of Summer," over 125 Brook Hill athletes, coaches, and support staff began preparing for their upcoming seasons.
Like all athletes, teams and coaches, the goal is to get into the postseason and hopefully have a chance to win it all. Such was the case with our football and volleyball teams as well as our cheerleaders. Regardless of the level, gender or type of competition, when the regular season ends, those who are left standing still have the opportunity to advance all the way to the State Championship.
Today, 44 members of our Brook Hill Varsity Football Team along with 10 coaches, trainers and managers, loaded up onto a charter bus en route to Abilene. After an hour workout at Wylie High School, the Guard will travel on to Midland where their opponent, Midland Christian, awaits them.
At 2 p.m. tomorrow, Coach Scott Ryle's boys will tackle the perennial state champion Mustangs after going 6-4 for the season to advance into the bi-district round of the TAPPS D-II playoffs.  In his first season as the head man, Ryle has held together a group of warriors that has been plagued with injuries, only to win the games needed to qualify for the postseason. Ryle and his coaching staff have shown amazing leadership abilities in their efforts while motivating the boys of fall to continue playing. Although the Guard will have their hands full while playing on the road, we all know that upsets are alive and well.
The Brook Hill Lady Guard Volleyball Team recently concluded a highly successful season by advancing into the TAPPS Class 5-A State Playoffs as the #2 seed from District 2. Although falling in the opening round to Dallas Christian, Coach Candise Wise's squad improved with every game and, by the end of the year, were tough to beat. Wise, in her first year as head coach, brought a new sense of excitement to the program: focusing on character, accountability and discipline. Plans are already well underway for the Brook Hill volleyball program and next year's season. The lady guards are looking to improve on the 2016 campaign while building championship teams in the future.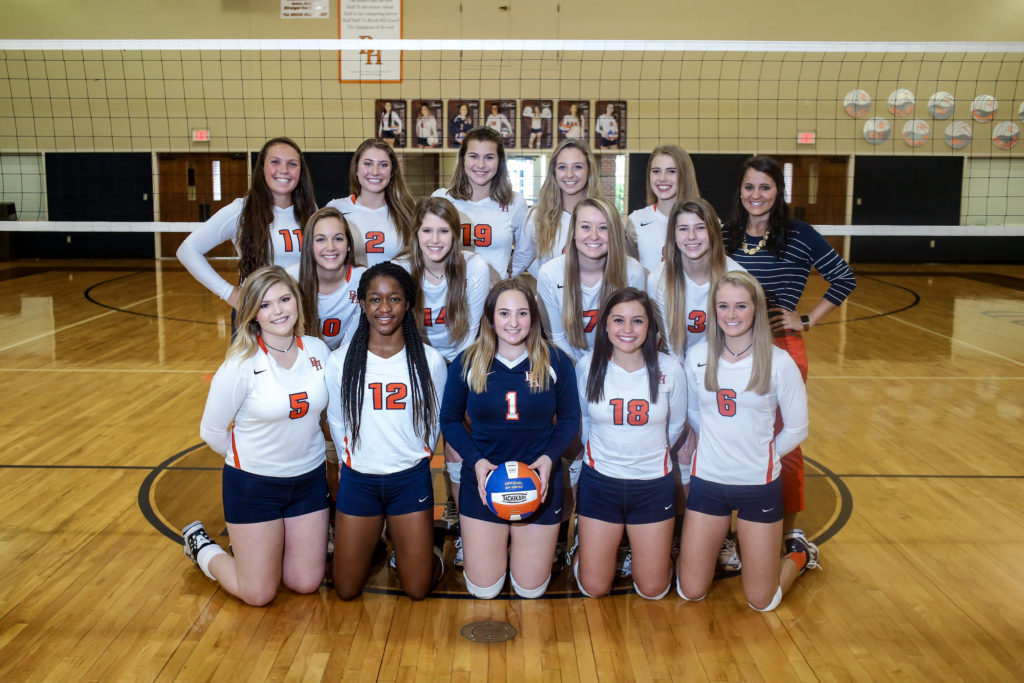 On December 8th and 9th, 15 of our award-winning Brook Hill cheerleading squad will travel to Arlington in an attempt to bring home the TAPPS State Cheerleading championship trophy. Coach Tiffany Hubbard's girls, while attending every football game, home volleyball game, planning and performing at pep rallies and helping organize the 63 LS Cheerleaders and 68 Guard Dogs, still find the time to practice their competition routines in hopes of being crowned State Champions.
Brook Hill has a tradition of not only winning, but winning championships. These three groups are just another example of how talented student athletes, working with dedicated, Christian men and women coaches, can not only reach great heights athletically, but continue to achieve academically while glorifying God in everything they do.
And that's another reason to be "ALL ORANGE…All The Time!"