GIVING THANKS: FAMILY PARTICIPATION DRIVE
HEADLINES: A MESSAGE FROM THE HEAD OF SCHOOL, ROD FLETCHER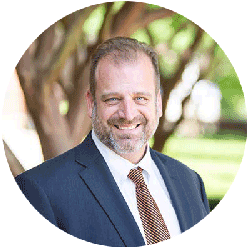 As we approach Thanksgiving, I am reminded of the many things we have to be grateful for in our lives.
At Brook Hill, I am especially thankful for the Brook Hill Family. Our faculty, staff, students, parents, donors, and alumni help shape the culture of our school. From across the globe and around East Texas, a truly unique community has formed on our campus. A community that wants to create a better future, follows Christ faithfully, and knows that a quality education opens doors to the rest of life.
Heather and I are so thankful to be a part of this family at Brook Hill. I have personally experienced the power of a Brook Hill education in the lives of my own children. My sons know what it means to follow after Christ, to love their neighbor, and to pursue excellence in every endeavor.
That is why, every year, Heather and I continue to not only support Brook Hill with our time and prayers, but also financially. We give because of the great gift of education our sons received, knowing that tuition alone doesn't cover the cost of the incredible education that Brook Hill provides.
Earlier this year, 100% of our faculty made a gift to The Brook Hill Fund. Now, as we enter into our Family Participation Drive this coming week, we are asking 100% of our Brook Hill families to join our faculty by also making a gift.
Our goal this year is to raise $100,000, but more than the financial goal, our hope is that EVERY family will participate by making a gift of any amount. I am thankful that many families have already made a lead gift, and one generous family has pledged to match the first $50,000 donated during this drive.
Would you join Heather and me in giving thanks during this season by making your gift today?