Guard Dog Breakfast through the eyes of a Brook Hill mom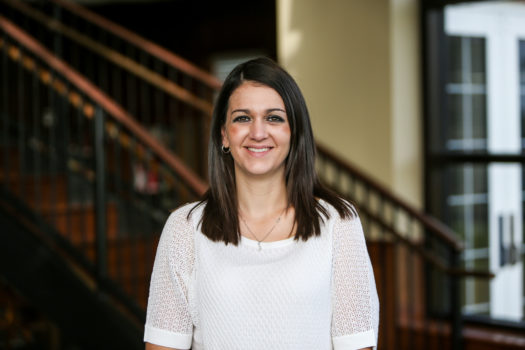 From the desk of Jessica Mize, ACE Director and SPARC Coordinator:
First and foremost, there are not enough thank yous possible for Coach Ryle, and his staff, along with Coach Hubbard, and her staff, for orchestrating and executing the Guard Dog breakfasts this year. As a mom of an enthusiastic, head strong, outgoing 6 year old, having a program like the Guard Dogs brings a purpose, a passion and a meaningful experience for my son.
As I was watching the World Series this week and taking note of the different experiences shared about each player during breaks in play, one story in particular stood out. One of the Astros players, George Springer, was featured in a short segment that shared his story.
As a young boy, he struggled finding his voice due to a speech impediment he had. He stayed quiet but played baseball hard and loud – figuratively speaking. Baseball was his passion, but, due to his speech struggles, he never thought of living out loud and passionately pursuing this love.
That all changed when then Double-A player turned major-league player Torii Hunter flipped the switch for Springer. George and his friends often scavenged the outfield of the stadium where Torii's team, the New Britain Rock Cats, played for home run balls hit in batting practice when Torii noticed that George was repeatedly pounding one of the balls he had found into his glove. Torii then asked if George wanted to play catch with him. That single act of recognition, a shared passion, and camaraderie jolted George into a whole new level of passion pursuit for the game of baseball.
Now, every time George takes the field, he looks for a young boy or young girl in the stand with a glove and does his best to single them out in a way that he hopes will inspire them to pursue their dream.
That story is such a perfect analogy to what our Guard Dog program does for so many of our Lower School students. It gives them someone to look up to, someone to admire and inspire. We all need role models and events or associations that inspire us to pursue our passions.
Thank you again for all that have made the Guard Dog program such a success. I know it has sure been a bright spot for J.D. Mize thanks to his #15 Guard Dog, Cole Dobbins!
Link to article on George Springer: https://www.si.com/mlb/2017/08/03/george-springer-houston-astros