This year's homecoming week is PACKED!  We have dress up days for both MS and US students as well as special after school activities for US students.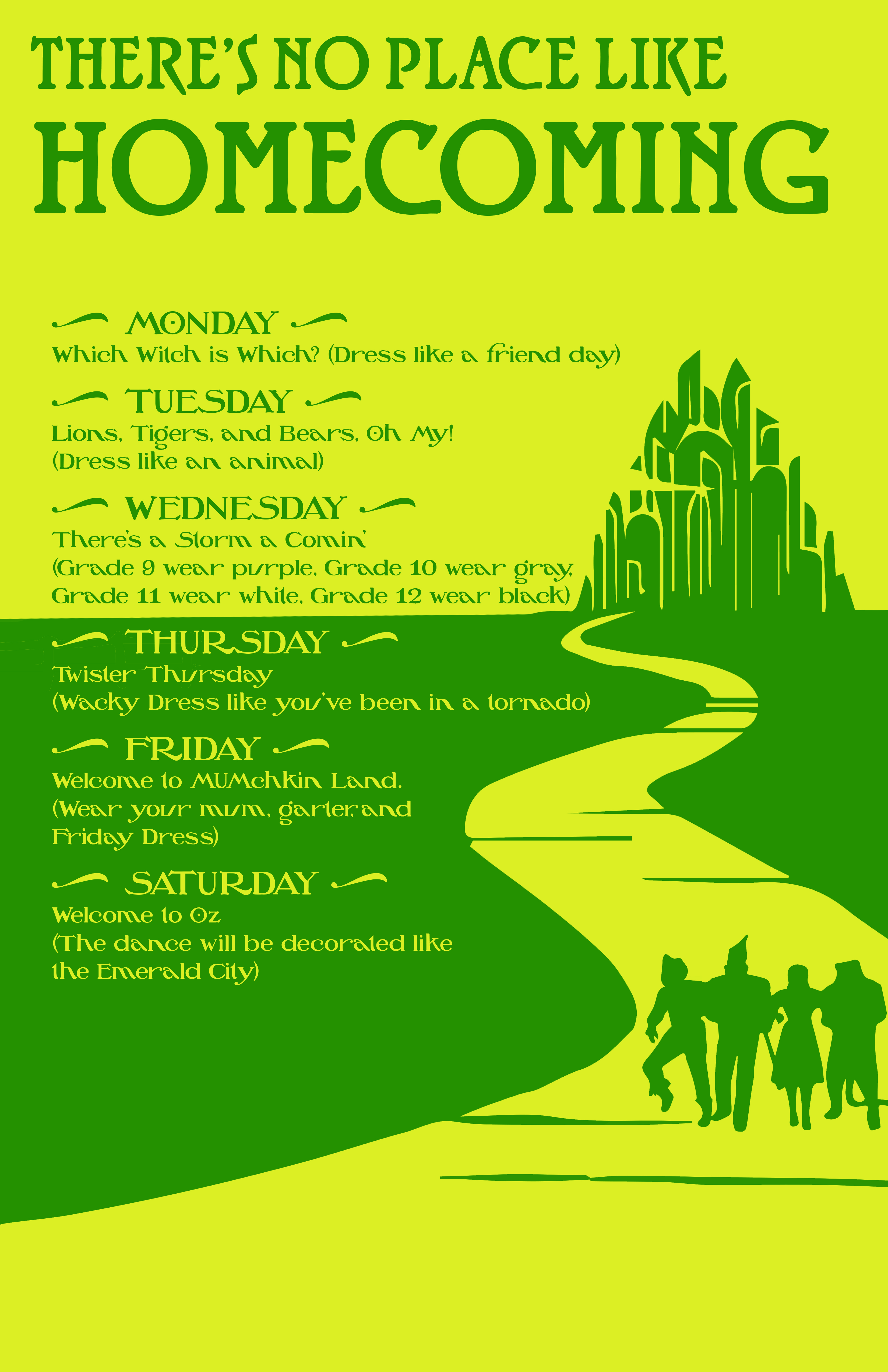 Monday: Which Witch is Which?
Dress for school: Twin Day for MS and US
7:00 – 8:30 pm: Dance lessons for high school in gym
8:30 – 9:30 pm: Lounge decorating for high school
Tuesday: Lions and Tigers and Bears… Oh my!
Dress for school: Dress like an Animal
6:30 pm: Powderpuff Football Game (9/12 vs. 10/11 girls)
8 pm: Bonfire
Wednesday: There's a storm a comin'
Dress for school: Wear Athletic Clothes
MS: BLUE (NAVY)
9th: PURPLE                    10th: GREY
11th: WHITE                      12th: BLACK
US Students will spend the morning in outside advisory group competitions after hearing a chapel message from alum Bailey Franklin. All students will enjoy an outdoor hamburger and hot dog lunch, followed by our US talent show. MS students will end the day learning how to line dance.
Thursday: Twister Thursday
Dress for school: Dress Wacky/Crazy
7 pm: Powderpuff Volleyball Game in Gym (11 vs. 12 boys)
Friday: passing through MUMchkinland…
Dress for school: Friday Spirit Dress/ Mums/ Garters)
10:50 am: Pep Rally
7 pm: Brook Hill vs. Frisco Legacy
Saturday: Welcome to Oz!
Semi- Formal Attire
8-11 pm: Homecoming Dance – LS Dining Hall
If you have a non-Brook Hill guest, you must print and complete the Guest Approval form.