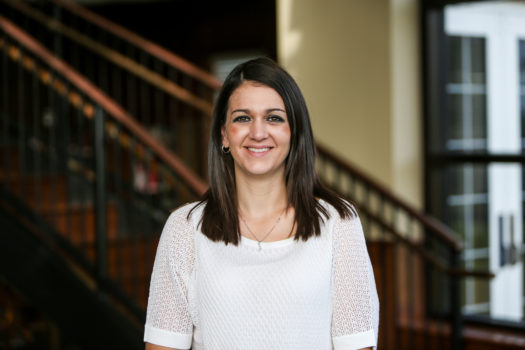 From the desk of Jessica Mize, ACE Director and SPARC Coordinator:
Welcome to the 2017/2018 School Year! So far it has been an exciting time around the Brook Hill campus with both new and returning faces. As we are launching into another school year, here is information and a glimpse into our Academic Center for Excellence (ACE).
Mrs. Rozell started the ACE program several years ago when she and others recognized a need for a support system for our students as they strive to meet all of the needs of being a Brook Hill student. A Brook Hill student is unique in many ways, some of which include being dynamic, involved, multi-curricular and extra-curricular. As we continue encouraging our students to affirm their gifts and challenge their potential, we recognize a need for advocates and support along the way.
That is where our Academic Center for Excellence helps the rubber meet the road. The ACE team is run by Jessica Mize and Coach Scott Ryle. The mission of ACE is as follows:
The mission of ACE is to be a distinctive program designed to come alongside our students, parents, and teachers in the student's academic journey in order to help foster a sense of collective engagement between the student, the parents, and the teacher, and the many different responsibilities our students encounter in order to fulfill our commitment to teaching the whole student
The primary objectives for the ACE program are as follows:
Help prioritizing responsibilities, assignments, and other commitments
Study tips
Guidance for student initiated communication with teachers/guidance in helping students become academic advocates for themselves
Academic support
Planning, organization, and time management
Proactive support with adjusting to and learning the Brook Hill culture and expectations
Testing Center
Mrs. Jessica Mize took over the ACE program in 2015. Coach Ryle joined her in 2016. This is Jessica's 7th year at Brook Hill. She has a Bachelor of Science from Seton Hall University where she was a part of the Stillman School of Business Leadership Program, played all four years as a pitcher on their softball team, and graduated Magna Cum Laude. She holds two Texas teaching certificates and has a Master of Ethical Leadership from Claremont Lincoln University. Jessica and her husband, Jason, have three children: Julianna (10), J.D. (6), and Jacqueline (2).
Head Football Coach Scott Ryle is beginning his second year at Brook Hill. He helps with all aspects of ACE, but his specific focus is on the boarding students and assisting them with the above resources. Coach Ryle earned his Bachelor's degree from Illinois University in child development. He also has a Master's Degree in Athletic Administration from Concordia University. Coach Ryle and his wife Stephanie are excited to be a part of the Brook Family along with their two sons, Cameron (10) and Zachary (8).
Coach Ryle adds an enriching presence and invaluable experience, perspective, and support to the ACE program. It is great to have him on the ACE team!
Mrs. Mize and Coach Ryle are looking forward to a wonderful 2017/2018 school year. ACE is a special place, and allows us a unique glimpse into the world of our students. We are excited for this program and the chance to be a connection and support between students, coaches, and teachers.