IS BROOK HILL MIDDLE SCHOOL WORTH IT?
From the desk of KRIS SHUSTELLA, PK-8th Grade Principal: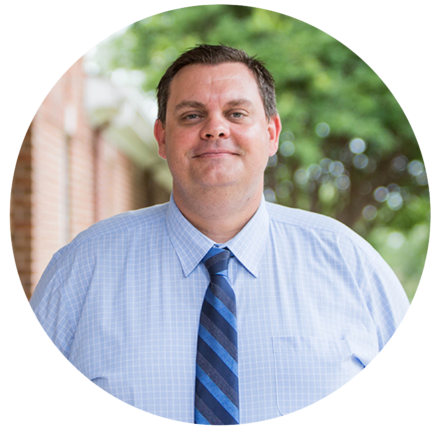 In short, yes. A hundred-fold. It's unlike any other Middle School campus in East Texas and is laying a foundation for students who are set-apart, both in academics and character.
As a school with a vision to offer an incredible Christian, college-prep education it's easy for us to believe that our Middle School is one of the best experiences out there. However, now, perhaps more than ever, we're convinced that something special is happening on our Middle School campus.
We're seeing students that are walking into their high school years equipped for the rigors of studying and grasping complex concepts. We're seeing a student body that thrives and enjoys learning. We're seeing our no-phone policy make a significant dent in the amount of cyber-bullying that happens at this age, and we're watching kids explore, create, and experience life rather than watch it on a screen.
We often talk to parents that assume Middle School has to be a difficult phase of life for their children, and therefore, unchangeable regardless of environment or instruction. We're noticing something different on our campus though.
We're seeing these years as the pivotal ones. The make it or break it years. These are the years that shape kids' confidence. These are the years that they begin diverging in their interests and passions from their classmates and we want to create plenty of room for that discovery. These are the years that they begin choosing who they'll be, what kind of person they'll become. These are the years when they recognize how they impact society as an individual, and it's when they believe that they can.
We're passionate about the Middle School years. Our teachers believe in our students and teach in a way that not only fosters their love for learning but mentors them towards a Christ-centered life. At Brook Hill, we're doing more than just surviving through the Middle School years, we're thriving through the Middle School years.
I have worked at other strong, local-area Middle Schools. I'm in my second year here at Brook Hill and believe strongly that this is unlike any other campus I've seen.
Over the past few weeks, I have been reflecting on the experience our middle school students live daily. This time has reminded me of how amazing middle school life is here at Brook Hill.
Our middle school students are surrounded by a group of teachers and faculty that not only love the Lord, but also love our students. This plays out daily as our teachers pour into our students, teaching them about the love of Christ and how to thrive in our ever-changing world.
Every day, I see students collaborating, writing critically, solving problems, asking important questions and creating new ideas. I witness them praying together, studying the Word together, serving one another and living in community.
From my perspective as a long-time educator, the middle school experience at Brook Hill is not only unique, it is exceptional.
To answer the original question, yes, we believe that our Middle School is worth it. It's more than a school, it's a community that's shaping our students in exciting and life-changing ways. Don't dismiss these years, seize them. Let us partner with you in making them the best yet.
At Brook Hill, we want other students to experience this amazing community. So don't just take our word for it, come see for yourself. If you have friends or family that would thrive in this environment, we want to encourage you to invite them to our Middle School Preview Night on November 4th.
*Below are a few pictures from our annual Middle School Retreat that we took at the beginning of the semester!