What items are a part of our Online Auction this year?
This year, as part of our 20th celebration The Brook Hill School will be hosting our online auction focusing on Brook Hill favorites! Check them out here: http://www.biddingowl.com/Auction/home.cfm?auctionID=793
Bidding opens April 17 and closes April 24. Get excited for a lot of Brook Hill Favorites!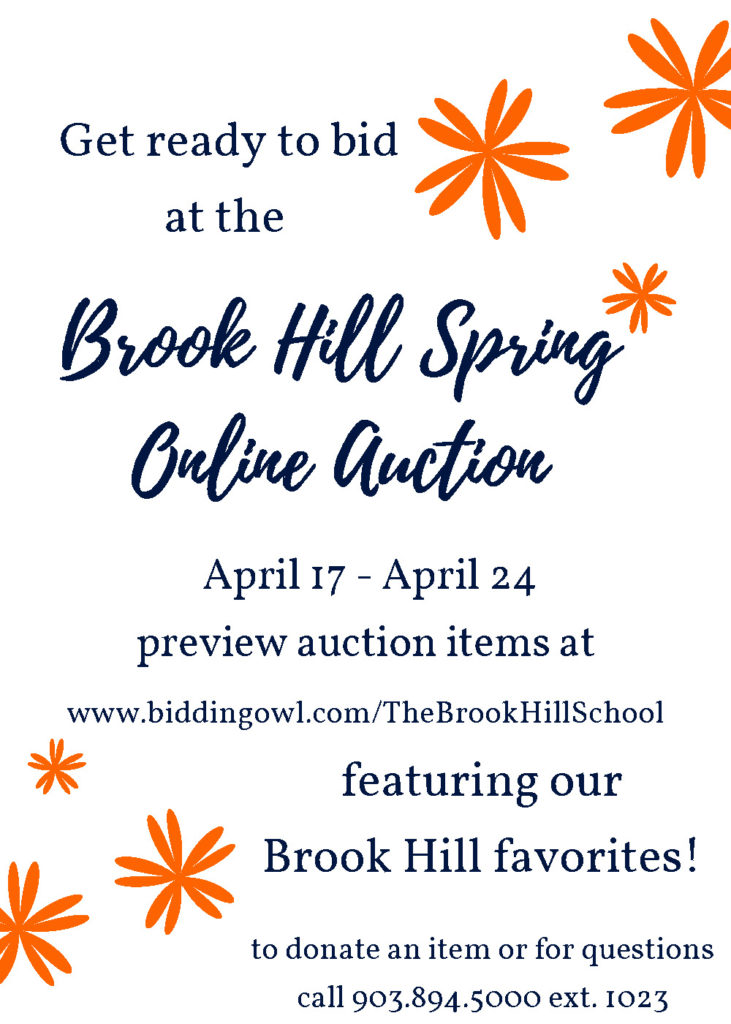 This is a great opportunity to bid on amazing experiences that we have here at The Brook Hill School as well as some awesome items!
If you are interested in donating an item or service please contact our office at

[email protected]

or call 903.894.5000 ext. 1023.