The power of we…You've got a friend in me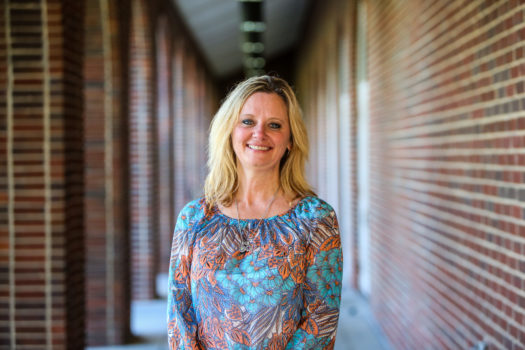 From the desk of Tammy Hayes, Middle School Principal:
This is actually the first ever blog written in team with newly elected middle school historian, Emma Hamlin and me, your middle school principal. It is fitting that we are reporting together on this event given its theme of "we."
This past week, 104 students along with 10 teachers and staff, traveled an hour and half away from it all to Grapeland Frontier Camp, to play, fellowship, worship the Lord and explore what it means to be a community. Students were asked this question to consider over the short span of 48 hours – what are three things you could do when you return from retreat to change the community of The Brook Hill Middle School?  What would it take to make it the safest and most enjoyable middle school in East Texas all the way to Dallas?
Students met in advisory groups and had heart-to-heart conversations which led to quite a lengthy list of different ideas to answer this prompt. Some of the most repeated answers were, 1) dissolve all squads and groups, 2) stop making assumptions and judgments of others, and 3) branch out of your comfort zone to other grades and get to know each other better.
The culminating decision for the entire middle school was to borrow the phrase from the musical hit, Hamilton, and decide to go back and make Brook Hill Middle "the world turned upside down!"
Besides community building sessions, students and faculty enjoyed recreational activities such as horseback riding, lazer tag, water sports and the likes of crate stacking as well as many others. The food was delicious as always, and we enjoyed excellent weather.  A couple of annual events not to be missed were the faculty vs. student body night, dodgeball tournament  (which amazingly, the faculty won as usual) and the Hidden Talent Show.
Our students came back with a goal for the 2017-2018 year…to turn the Brook Hill Middle School world upside down with actions and attitudes, not just words and good intentions. Next up for the Middle is the Sky High Movie Night out in the Quad on October 30 with a costume contest beginning at 6 until 8:30. Be sure to dress up and come join in on the fun!
"Getting to laugh and joke with my friends on the tube was probably the highlight of my entire trip. It was also an inspirational time during our session; yet there were times to just play…times when we didn't have a care in the world," Callie Bailey said.
Emma Hamlin & Mrs. Hayes
Photos by Emma Lambert