This volleyball season has been a special one for many members of the Brook Hill family. We've had six hard working young women on the court during each game and because of this, tomorrow night the Lady Guard will be playing in the first round of area playoffs. Their title of District Champions is one that this program hasn't held in six years.
Two of these athletes are new to Brook Hill this year and happen to share the same last name. Laurel and Annabelle Reed entered in as a junior and freshman in August.
"I love it," Annabelle Reed said. "When I shadowed here I was like, 'Wow.' I didn't want to go back to where I was. Laurel's my best friend at school, and I just like her being in the same building as me. If I've got something going on, I can just go to her."
Laurel and Annabelle have played on the same club team in the past and have helped each other learn and improve on the court for several years. However, because of their age difference, they have never played for the same school. This year all of that has changed.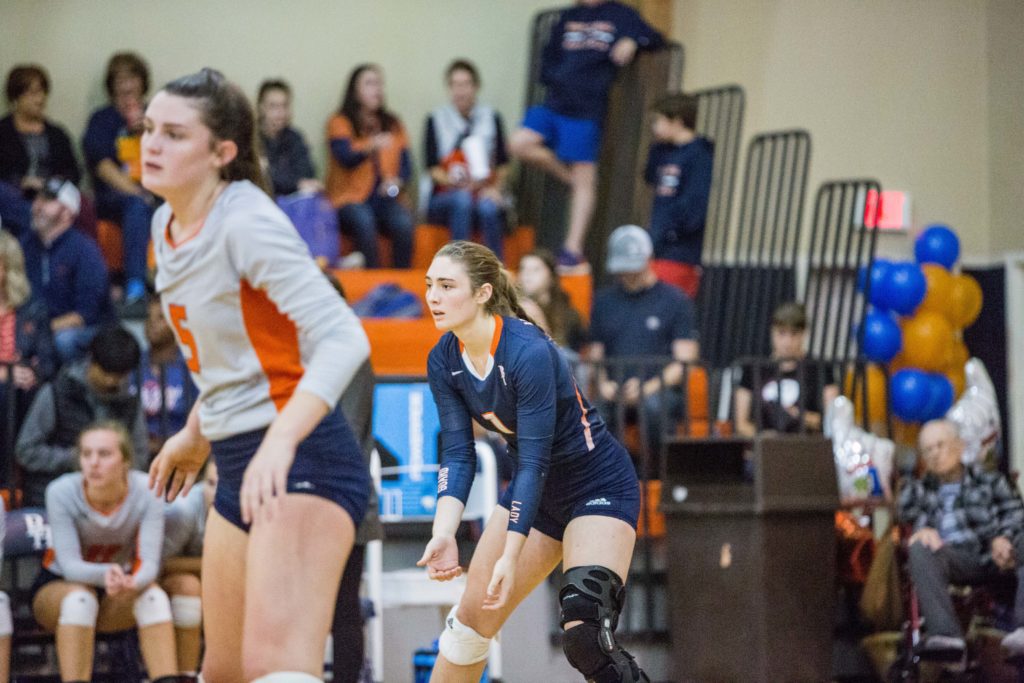 They've been able to spend a lot of time on the court together and, along with their teammates, have improved and bonded and can now call themselves District Champions.
"They've all bought in," Coach Wise said. "They trust each other. They trust the process. It's just been a smooth year of committing to our overall goal and buying into what we want."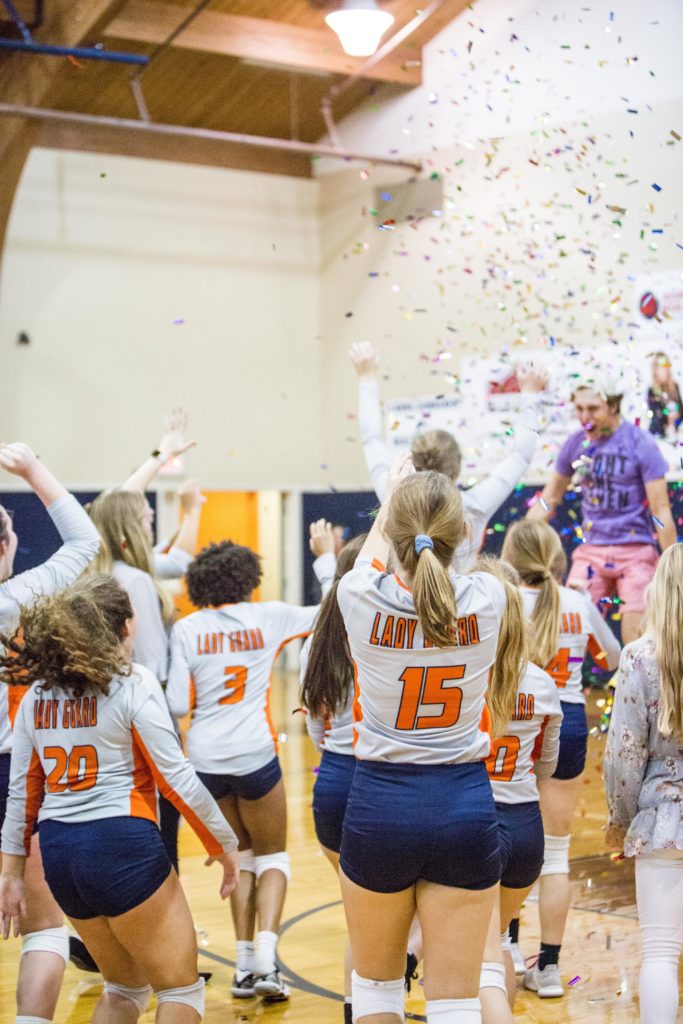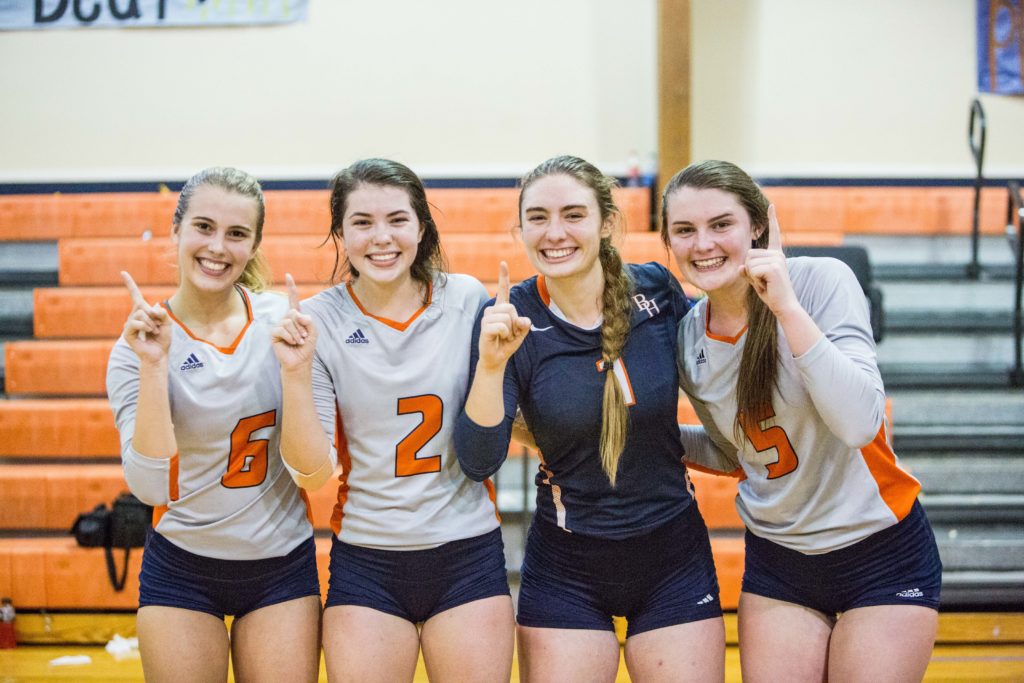 Getting to play as sisters and teammates has proven to be fun and strengthening for both girls. They get to interact in their positions, and Laurel will critique her younger sister honestly. They also are able to connect easily during game time because of knowing and trusting each others well.
"Whenever Belle kills the ball, it's really exciting because I just passed that ball and to see her nail it is such a cool feeling," Laurel Reed said.
A lot of their family and friends come to watch them play and their grandmother even sports a shirt with their names on it. Coach Candise Wise starts each game reminding them who they are there to play for and who they should keep their eyes on.
"Before every game, Coach always tells us we don't play for us, we play to win, but mostly we play for the Lord," Annabelle Reed said. "I just like the atmosphere on the court. No one puts you down or anything."
"It's a joy to have both of these ladies on my team," Wise said. "Those two just have a whole different dynamic of personality. Laurel is a steadfast, vocal leader, and Belle leads by example just by actions on the court, and she's the energetic one."
As far as landing the title of District Champions, it's safe to say every member of the team has a smile on their face when someone mentions that around them. Even though they are new to Brook Hill, this title is just as special as if they had been on the team for years.
"Knowing that Brook Hill hasn't done that in a while, I don't even have words for it," Annabelle Reed said. "It's great. I feel accomplished, and as a team we have improved so much."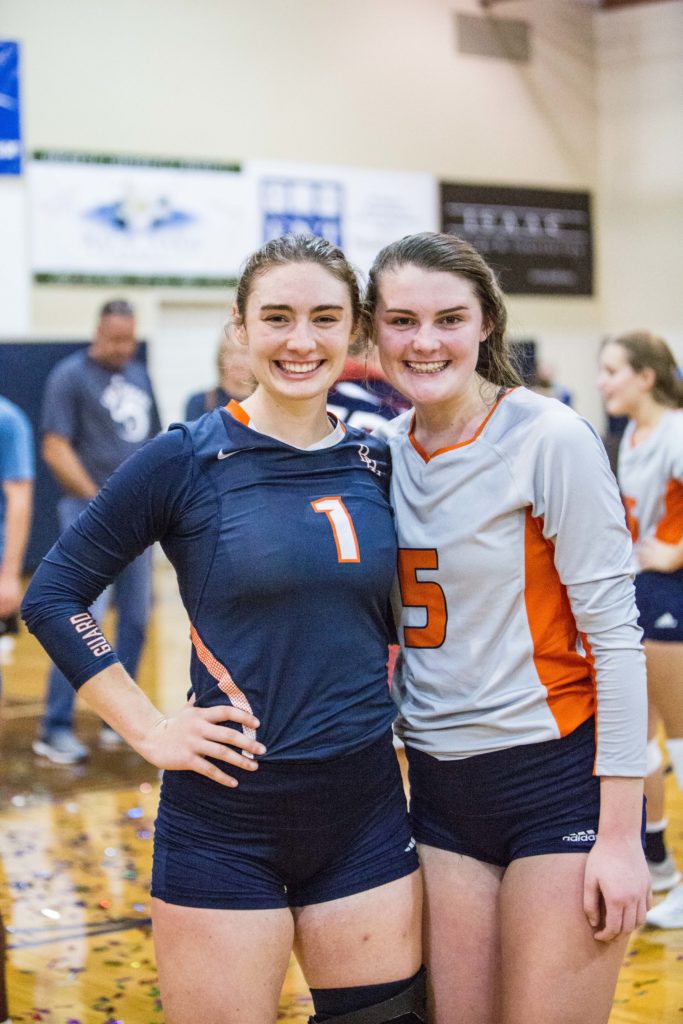 The Lady Guard has worked hard and done well this season. Having a support system around them in the student section is important to the performance of their game. The student section brings momentum to the athletes in front of them on the court and the bench and is a big attribute to the success of a game.
"We gotta take care of business second round of playoffs, but we get to play on our home court, so that will definitely give us the momentum starting off," Laurel Reed said. "We've got to take care of business in practice and then Frisco and hopefully keep going."
The Lady Guard will play Frisco Legacy tomorrow night at 6:30 at home. This is the second round of playoffs, so they are looking for a loud crowd to cheer them on.