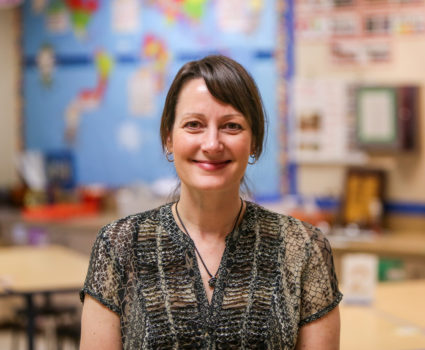 Lisa Larios
Teacher - Art (LS)
Lisa Larios earned her Bachelor's of Fine Arts degree from Stephen F. Austin State University in 1999. Since graduating, she has gained over 20 years of teaching experience in the public and private school settings.  She has hosted summer art camps as well as after school Art Academy classes.
Lisa is passionate about providing opportunities for children to explore the visual arts with the hope that their knowledge and appreciation of the arts will grow as they grow.  She knows it is a blessing to be able to encourage students to use their God given abilities and talents to glorify God. Lisa loves spending time with her husband, Jonathan, and their beautiful daughter, Piper Rose.
The Larios family attends church at Grace Community Church in Tyler, where they are a part of a Missional Community Group.  She enjoys spending time with family and friends, being at home, walking, reading, cooking with friends, and playing Mexican Train.