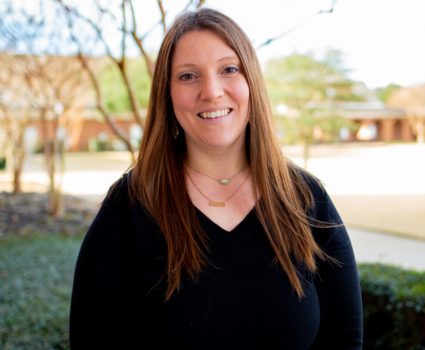 Aimee Lowthorp
Day Admissions Associate
Aimee was born and raised in the Round Rock, Texas.  She came to Tyler for pursue her degree at the University of Texas at Tyler and while there, met her husband, Travis Lowthorp.  They have two children and a sweet dog named Rylee.
Aimee has spent the majority of her career in the medical field, always caring for patients and patient families. She is faithful in growing the Lord's Kingdom so when she felt the Lord tugging at her heart to Brook Hill, she jumped.  She is excited to meet new families as they take the leap of faith to join Brook Hill and watch The Kingdom be magnified across all nations.
In her spare time Aimee loves to spend her time with her family traveling, watching Football, and really just doing life.  She is involved in her local church doing First Impressions, VIP's (Volunteer in Preschool), and teaching choir to 3 and 4 year olds on Wednesdays.  Above all, she loves seeing the work of The Kingdom move in the lives of others.