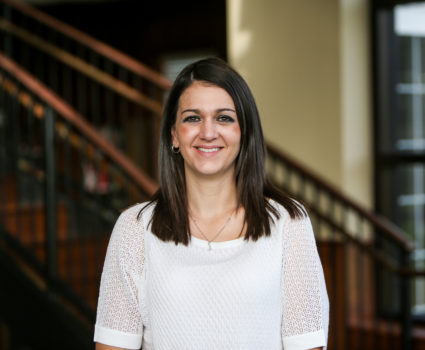 Jessica Mize
Director of Academic Center for Excellence | SPARC Coordinator | Summer Enrichment Camp Coordinator
Jessica Mize came to know Brook Hill from attending a rival school in her youth. Jessica graduated from Grace Community High School and went on to Seton Hall University in South Orange, NJ where she played four years of softball as a pitcher in the Big East Conference and received Academic All-American Honors. She graduated Magna Cum Laude from the Leadership Studies Program in the Stillman School of Business with a Bachelor's of Science in Business Administration.
Jessica spent two years working in the business world before going back to school for her Texas teaching certification. She currently holds two Texas teaching certificates. In 2016, she graduated from Claremont Lincoln University with her Master's of Arts in Ethical Leadership. Jessica took over the ACE (Academic Center for Excellence) program in 2015 after teaching middle school math and coaching. Jessica loves and has a great passion for the ACE program and enjoys getting to interact with the middle and upper school students in order to help them meet the demands of being a Brook Hill student. She also coordinates the SPARC (Spring Potential and Reality Courses) program held in the spring. She enjoys getting to help facilitate non-traditional learning experiences for Brook Hill middle and upper school students.
Jessica and her husband, Jason, have three children and several animals. They are members of Green Acres Church and are All Orange all the time!