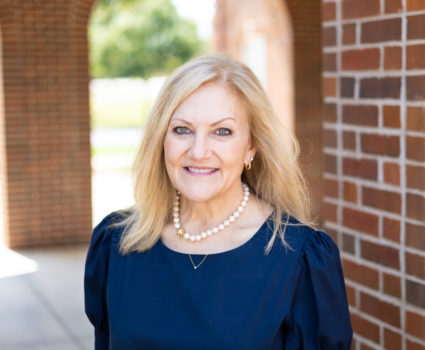 Alicia Tennison
Teacher - 2nd Grade (LS)
Alicia graduated from Stephen F. Austin State University with a Bachelor of Music in 1991. She enjoyed teaching both elementary music and band early on in her career in Rusk and Jacksonville, but later transitioned to the elementary classroom teaching 2nd and 3rd grade at East Side Elementary in Jacksonville. In 2011, she attained her M. Ed. in Curriculum and Instruction from UT Arlington and became the ELAR Instructional Coach for her elementary campus.
For the past five years, Alicia has been serving as the principal of West Side Elementary in Jacksonville. Under her leadership, the school was recognized as a Leader in Me school, focusing on building character and leadership qualities in students.
Alicia is married to Randy Tennison. They have been blessed with three children, Michaela and husband Mason Jones (both Brook Hill Alumni – Class of 2012), Calvin Tennison, and Madilyn Tennison. Additionally, Alicia is a proud grandmother to Miles Jones. Alicia is an active member of First Methodist Church in Jacksonville. She finds spiritual strength and guidance through her faith.