The Box Office is Open for 2014's Musical, Hello, Dolly!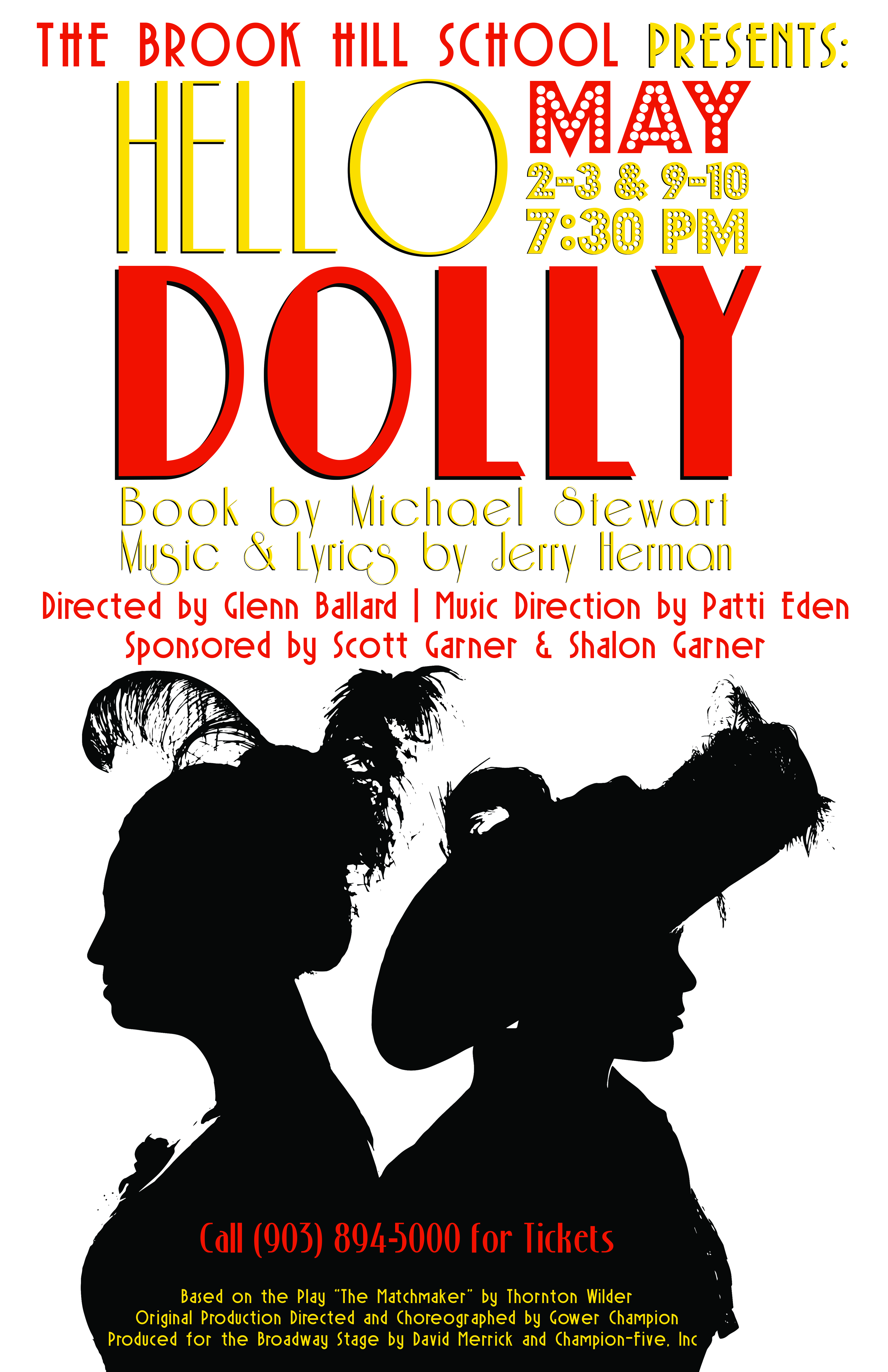 Hello, Dolly! was first produced on Broadway in 1964. It won 10 Tony Awards, including Best Musical. Since that time it has enjoyed three Broadway revivals becoming one of the most enduring musical hits of all time. There was also a 1969 film that starred Barbra Streisand in the title role and Walter Matthau as the disagreeable Horace Vandergelder.
The show is an especially good choice for our 14th annual musical production because it really showcases the collective talents of this year's cast, featuring seniors Kelsey Kilgore and Jazmen Jones in the title role of Dolly Levi. Chipper Adams takes on the un-charismatic and "hard-as-nails" Horace Vandergelder, while Joshua Ruark in his BH farewell performance does an impressive job with the male vocal lead, Cornelius Hackl. Claire Dixon and Lauren Eden are standouts in their roles as Irene Molloy and Minnie Fay. The sets are nearing final completion; the custom-made costumes are more than glamorous; and the cast and crew are in the polishing phase of rehearsals.
The show will be presented on the Brook Hill stage on Friday and Saturday nights, May 2,3 and 9,10 at 7:30 pm all nights.
Make your reservations now for Hello, Dolly! by calling Janda Gregg at 903.894.5000.