THE BROOK HILL COFFEE HOUSE
HEADLINES: A MESSAGE FROM THE HEAD OF SCHOOL, ROD FLETCHER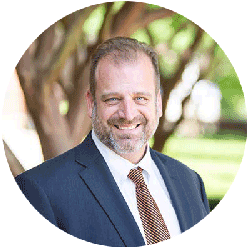 Have you been to the Brook Hill Coffee House lately? What a great place to relax, refuel or just connect with friends.
I love the fact that we have a Coffee House – a truly unique addition to a PreK-12th-grade campus. I am so thankful that our students in grades 6-12 have a place to "chill" during the day and be comfortable when they have time before or after school or between classes.
I am especially thankful that the Coffee House serves as a place for parents to be on campus beyond simply meeting with a teacher or watching their children perform – a place for parents to hang out together serves a great purpose.
And, recently, Janda Gragg has taken over the role of Coffee House Manager. Her energy, ideas, hospitality, and love for students and families will make the Coffee House an even better experience as we continue to provide a comfortable, connecting space on campus.
Our Cabin Coffee House is open Monday – Friday from 7:30 am – 5 pm and offers a full coffee bar, smoothies, breakfast burritos, and other snacks!
So, stop by the Coffee House and enjoy a wonderful aspect of The Brook Hill School!