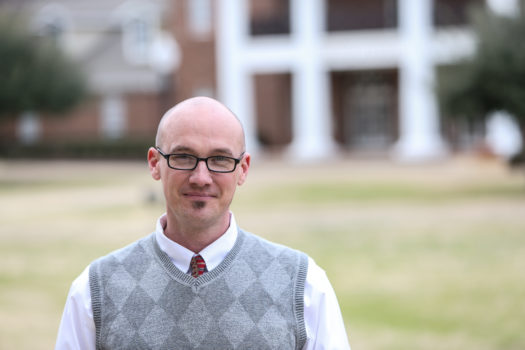 From the desk of Shawn Rhoads, Director of Residence Life:
When some schools speak of the diversity of their student body, they simply mean that they have more than one ethnicity on campus– maybe even up to four or five nationalities.  When we speak of a diverse student body at Brook Hill, we mean something a bit different. Diversity at Brook Hill looks more like students from 24 different countries studying on our campus. How does that impact the educational experience for students at Brook Hill? Here is one way in which it positively affects our students. It makes them more globally minded, changing the way they hear world news. When Brook Hill students hear about Kim Jong Un testing nuclear weapons, they likely think about friends like Minchan Jeong or Harim Kim who have family back in South Korea. When they hear of the earthquake in Taiwan, they might say a prayer for Austin Wang's family who live there. News of trouble in the Ukraine immediately brings to our students' minds thoughts and concerns for the Zapolskyys and Dasha Vinnik, new to us this year from the Ukraine.
Not only does being at a nationally diverse school inform the way our students receive and interpret news, it also gives them a greater understanding of and sensitivity to the cultures of the world. The Chinese love to give gifts. The Pakistanis place a premium on hospitality. Koreans esteem their elders. And Austrians value formality. Turns out not every other culture values football. Who knew? Some even think it's actually soccer (We'll let them keep thinking that). We most likely would not know these cultural nuances apart from attending Brook Hill and meeting students from these countries.
And lastly, as a college-prep school, Brook Hill is giving students a taste of what it will be like on most university campuses across the country. You would be hard pressed to find a college campus these days in America that is not ripe with cultural diversity. Our students adjust immediately to such an international environment, having studies alongside students from scores of other countries.
So encourage your student to get the most out of a Brook Hill education by getting to know more about the world through his or her classmates from all over the world. Why not take advantage of the access that we here at Brook Hill have to the world through students from 24 different countries with us this year? It is one of the most valuable but perhaps undervalued aspects of a Brook Hill education.