Volleyball: End of Season
From the desk of Candise Wise, Volleyball Head Coach: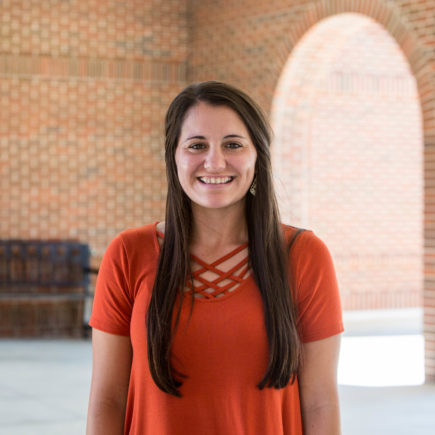 The Lady Guard Volleyball program came alive this past season. All of our programs, from middle school to upper school, really bought in and committed to the season.
Middle School:
Our middle school competed each game and came out with many victories. Both 7th A and 8th A went undefeated in the Bullard Playday. 8th A team took home runner up in the Edgewood Tournament and our 7th A team took home 3rd in that same tournament. I was proud of the work these ladies put in each morning. They improved each game and you could see their determination on the court in their play. It's a bittersweet time when season is over. I hate to see my 8th grade athletes leave, but I'm also thrilled to have them join my upper school program. I look forward to the 2019 season and what God has in store for us.
Upper School:
God did big things this past season in our upper school program. We had not two, but three competitive teams; JV2, JV, and Varsity. I challenged the girls this season to trust each other and the process. I asked them to buy into the program and their role on each team. I also challenged them to play with purpose and to glorify God in all they did. These ladies took this challenge and turned it into an opportunity to grow spiritually and together. Our success came from hard work beginning on August 1, trusting one another and us coaches, God gifting us with the abilities we had, and our seniors really stepping up and leading our program. Our 4 seniors will be greatly missed. Each one lead in their own way and contributed to why we were the District Champions this past season. They left the standards high for rising juniors to step into. Morgan, KeAirra, Kaitlyn, and Madeline made an impact on our 2018 season.
JV2 went 3-4 this past season. JV had a stellar season only losing 3 games. They were also runner-up in the Brownsboro Tournament. Their season record was 14-3 and district record 4-2. The Varsity Lady Guard were your 2018 District 3 5A Champions! They went 11-9-1 overall and finished in district with a 5-1 record. Their hard work didn't go unnoticed. Ten athletes earned district accolades.
Katherine Mondrik earned 1st Team All District and Academic All State
Annabelle Reed earned 1st Team All District and Newcomer of the Year
Anna Hardee earned 1st Team All District
Morgan Carpenter earned 2nd Team All District
Mary Elizabeth earned 2nd Team All District
Laurel Reed earned 2nd Team All District and Academic All State
Madeline Reed earned All District Honorable Mention
Emily Livesay earned All District Honorable Mention
Kaitlyn Juarez earned All District Honorable Mention
Lexi Turner earned All District Honorable Mention
I'm proud of every athlete who makes up the Lady Guard Volleyball Program. Great things are in store for us as we continue forward to our goals in 2019!