The Women Who Built Brook Hill
In light of our 25th Anniversary and our upcoming Generations of Faith Women's Luncheon, we'd like to take a moment to reflect over the past 25 years and the women who have "built" Brook Hill. These seven women have poured their heart and soul into Brook Hill over the last 25 years and we have seen generations of women in our community be directly impacted by their service and passion for our mission.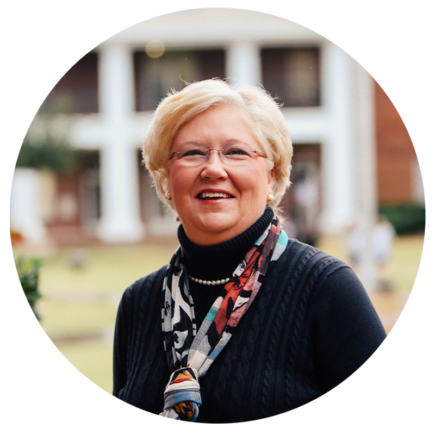 JAN HOMMEL
Jan Hommel has been a part of The Brook Hill School from the time it was only a vision that God had placed in the heart and mind of Founder Steve Dement. She served as Director of the first Brook Hill Sports Camp, Secretary of Brook Hill's founding Board of Directors for 12 years, Chairman of the first Headmaster Search Committee and was the school's first Administrative Assistant. She also served as a Development Assistant for the school and now serves as the Director of our American Freedom Museum. Jan has two sons who are Brook Hill alumni, and has devoted countless years to our school in multiple capacities.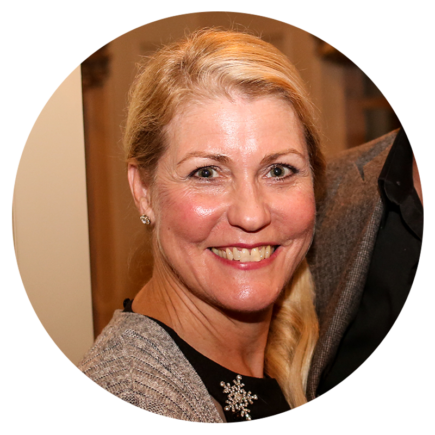 REBECCA BALLARD
Although never officially employed by Brook Hill, Rebecca Ballard has devoted years of service to our community and more importantly, our fine arts program as she has worked alongside and supported her husband. The Ballards came to Brook Hill in 1998 and built our Christian theater program from the ground up. Rebecca continues to help support her husband and the theater department creatively through gathering and creating costumes, assisting in productions, and cheering on our fine arts students from the wings of the stage!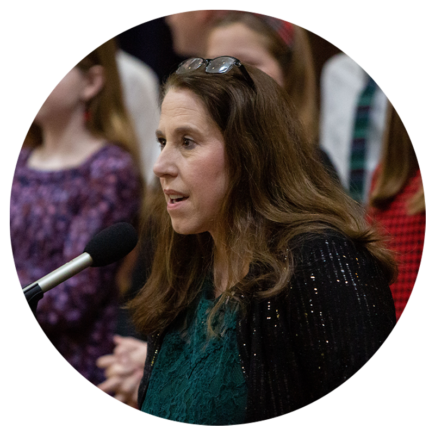 PATTI EDEN
Patti Eden has been at Brook Hill since 1998 as the Middle and Upper School Choir Director. During these years, she has also taught Humanities, Latin, Theater Arts, and coached Middle School volleyball for three years. Patti's three daughters are all graduates of Brook Hill, and her grandson is now a Lower School student! Patti helped build our choir program from the very beginning, and continues to help students reach their potential every day.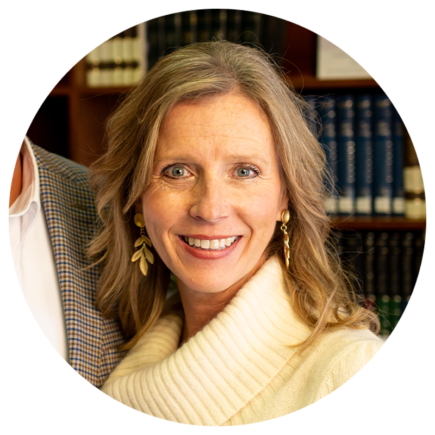 HEATHER FLETCHER
To know Heather Fletcher, is to love Heather Fletcher. Heather is our "First Lady" aka our Head of School, Rod Fletcher's wife, but she is truly a pillar within the Brook Hill community. Heather is "All Orange" and loves to cheer on the Guard at every sporting event at our campus.  She is a mom to three Brook Hill graduates, McCray '16, Campbell '18, and Chandler '21. Heather has served as a receptionist for Brook Hill over the years, but what she does best is give constant encouragement to our faculty, students and overall community.
MICHELLE ROZELL
Michelle Rozell has been a part of Brook Hill since its second year of existence in 1998. She taught both middle and upper school math for several years before starting the Academic Center for Excellence in 2011. Michelle began serving as Upper School Principal in 2013, and then transitioned to serve as the Middle School Principal in 2022. Michelle is known for her strong relational skills and because of that, her leadership brings out the best in students and faculty in our community. Her own children are alumni of Brook Hill, Eric '05, Shelby '08, and Baylee '13 and now has several grandchildren that attend Brook Hill, Lily '31, Grayson '28, Haleigh '25, Paxton '33, Beckham '34, and Channing '34. Michelle has invested her life into Brook Hill and continues to serve its mission as she leads students and cares for the families at our Middle School campus daily.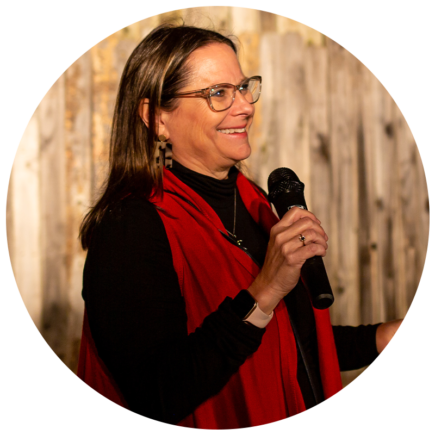 LAURIE HUMPHRIES
Laurie Humphries serves as our Director of Advancement and supervises the Advancement Team, made up of the Admission, Marketing, Alumni and Family Relations, and Development departments. She has been active in East Texas Fundraising for over 17 years and developed a deep passion for helping nonprofit organizations meet their financial goals after being diagnosed with Breast Cancer in April of 2000.  After extensive training in the area of fundraising and several years on the East Texas Susan G. Koman Board of Directors, The Lord called her to Brook Hill in 2005. As the Director of Advancement, she feels that the most important part of her job is to clearly communicate the mission of The Brook Hill School to prospective and current families and to provide opportunities for people to clearly see how they can help further that mission – and we can attest that she does this excellently. Laurie is a Brook Hill alumni mom and now grandparent! Her children, Landry '08, Madison '10 and Luke '13, all attended and graduated from Brook Hill, and now her granddaughter, Hazel '36, is at our Lower School. 
GINGER BELL
Ginger Bell played numerous roles throughout her tenure at Brook Hill, including Director of Admissions, Director of Alumni & Family Relations, Director of Residential Student Care, and most importantly, Brook Hill's #1 fan. Ginger has spent many years of her life in unrivaled devotion to the students, families, faculty, and staff at The Brook Hill School. Ginger has helped further the mission of Brook Hill since before it opened its doors in 1997. We are so grateful for all that Ginger has poured into Brook Hill, and we are excited to get to honor her years of service along with the celebration of our 25th anniversary at our Women's Luncheon this Friday, February 10th.
We can't wait to celebrate the generations of women who have impacted brook hill and hear sadie robertson speak this friday!
see you there!