POWER OF THE PURSE WOMEN'S LUNCHEON
JANUARY 31, 2017
Power of the Purse Women's Luncheon is a special time for mothers, grandmothers, alumni, students and friends of The Brook Hill School to come together and share how God has blessed them through their involvement at Brook Hill. Join us to focus on mentoring, mothering & Strengthening your faith.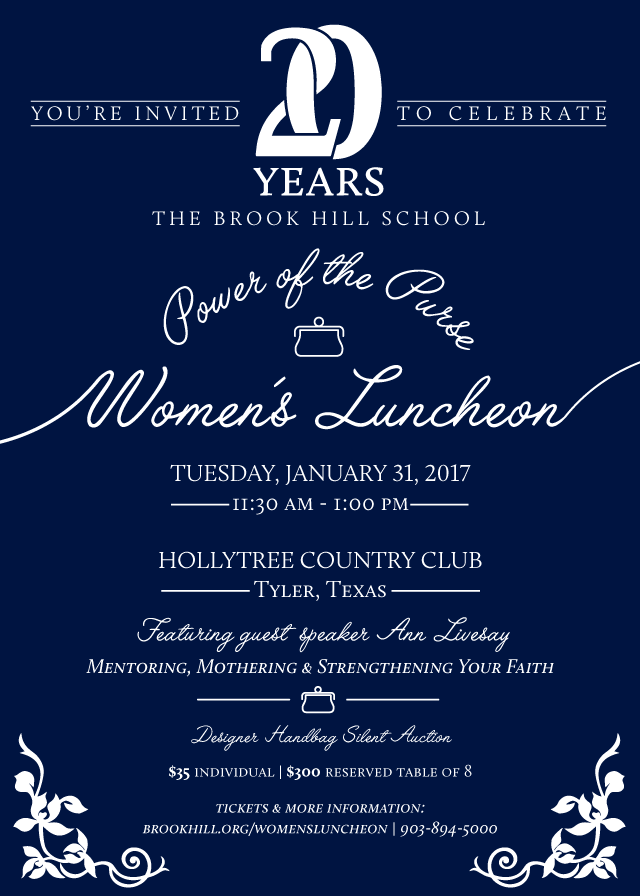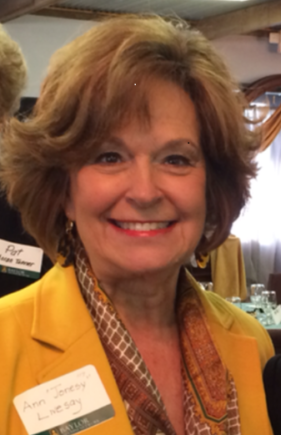 Featuring guest speaker
Ann Livesay
An International Women's Ministry Trainer, Ann Livesay has worked closely with East West Ministries International, to spread the good news and make God known among every nation.
Come hear her share the good news of mentoring, mothering and strengthening your faith.
CAN'T MAKE IT?
If you or your company would like to be a 20th Celebration sponsor please email contact Laurie Humphries at

[email protected]

or call 903.894.5000.