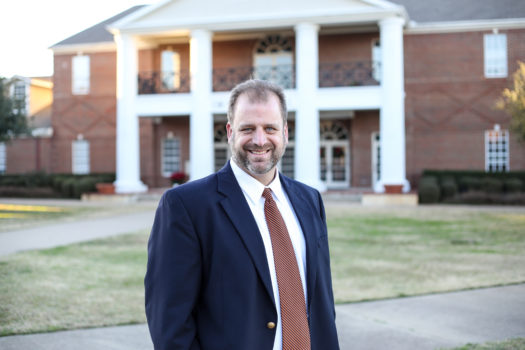 From the desk of Rod Fletcher, Headmaster:
It was 2004 and Heather and I felt God's calling in our lives to seek a position as the head of a Christ-centered college preparatory school. Several schools sent material including a small school in a small town in East Texas – The Brook Hill School.
As materials from several schools began to accumulate on our kitchen table, one school stood out simply by the pictures on the brochures. The campus of The Brook Hill School was breathtaking! The outward beauty caused us to want to know more about the inside. I was interested in getting to know The Brook Hill School and the heart behind the desire to have such a beautiful campus. My jaw dropped as I drove through the gates of The Brook Hill School for the first time…spectacular.  But once inside, I realized I was even more attracted to the beauty of the mission of the school and the beauty of the people involved in accomplishing that mission.
As I spoke to Brook Hill's founder Steve Dement about the beauty of the campus, he explained very simply, "Going on within these walls is the pursuit of excellence.  Therefore, we felt that the walls themselves should reflect that same pursuit." As I dug deeper I saw this pursuit of excellence for myself.  What I saw a community that desired to "do it all for the Glory of God." I couldn't wait to be a part of this beautiful pursuit! Twelve years later, my breath is still taken away each day as I drive through the campus gates and walk within the halls. Both the outside and the inside of The Brook Hill school is intentionally beautiful! Please take a moment to enjoy this beautiful campus captured on video, and feel free to share with your friends and family. And let them know that this beauty continues within these buildings and on these fields as God uses The Brook Hill School for His beautiful glory.