At the brook hill middle school, our mission is simple: prepare students for college and for life. We accomplish this through academic rigor, caring faculty, and a nurturing environment that keeps the christian worldview front and center.
The Brook Hill Middle School educates students in grades 6-8th. There are many options for middle school in Tyler, Texas and the surrounding area, but our small class sizes, focused on individual needs to prepare students for college, sets our private school apart. Most importantly, Brook Hill is a Christian school, and our Christ-centered environment helps students find their identity in Christ and discover the gifts and talents we believe are God-given.
The faculty and staff in the middle work diligently to prepare each student for the next level of their education, leading to success in college and beyond. As a Christian school, we strive to create a culture of genuine love and care. We hope that this trains up our students in a nurturing environment, and that our private school develops students that are prepared, challenged, affirmed, and encouraged in body, mind, and spirit. We see successful and happy students moving onward to excellence and success as we partner with families in the growth and development of their children. We hope that we can partner with your family in this endeavor as well.
Why Choose Brook Hill?
Middle School is one of the most critical times in a child's life. Our experienced faculty and staff are dedicated to helping students grow educationally, personally, and spiritually! Learn more about the distinctives of our Middle School and why it is right for you at the link below!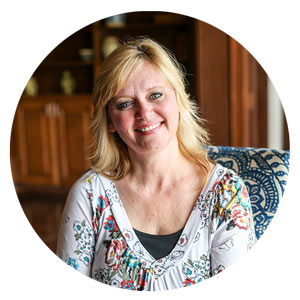 Tammy Hayes
Middle School Principal
Tammy Hayes hails from Houston, Texas and describes herself as a passionate cheerleader for students in their middle years! Mrs. Hayes earned her BS in Education from East Texas Baptist University and her Masters of Education in Administration and Supervision from University of Tennessee at Chattanooga. She spent 26 years teaching Spanish in varied arenas, including public school, home school, and private school and transitioned from the classroom to become Brook Hill's very first middle school principal in 2013. She knows her audience well, having raised four children who are all in their teens/early twenties now and has on-the-job-training in matters related to this age. Mrs. Hayes offers parents a perspective on this special season of life in their child's educational journey. She leads with a heart that comes alongside the child to encourage them to realize that though it is difficult at times to be in the middle, they are "in the process of becoming" all God has intended them to be.
news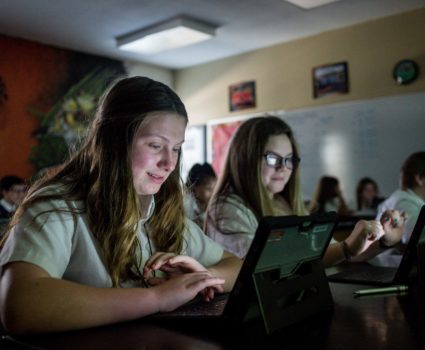 May 09,
In Coach Collins's classes this week, his students will be dissecting frogs. In order to learn what the scientific name of a frog's body parts are before they are in front of one, he is using a virtual lab with them. This way they will be fully prepared when the real dissection comes.