A Different Kind of School Produces a Different Kind of Graduate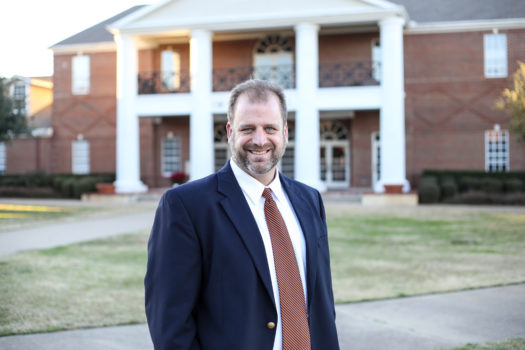 From the desk of Rod Fletcher, Headmaster:
From time to time I get encouraging letters and emails from Alumni sharing updates, success stories, or simply letting me know that they are grateful for their Brook Hill education.  Those communications are a true gift to a Headmaster.  One of the measures of a school is their alumni – so updates from successful alumni serve as a confirmation that Brook Hill offers a quality education.
Recently I received an extremely encouraging letter from Kirby Vinson, Brook Hill class of 2013.  Kirby is a senior at Texas A&M and wrote to tell me how thankful she is for her Brook Hill education.  I was incredibly encouraged by her letter and I think you will be too.
Mr. Fletcher, 
I wanted to email you and share a few experiences I have had at Texas A&M. This is my senior year of education classes. The more I learn about teaching, the more I am blown away by the faculty at Brook Hill and the education I received. In my classes, I am learning about strategies that the teachers at Brook Hill implement naturally and purposefully. One of those is differentiation of the content. As you know, in education, differentiation is the equivalent of the "Jesus" answer in Sunday school. Brook Hill takes this buzzword to heart though. Every teacher I had made me connect to the material I was learning on a personal level. I did not truly realize this until I began to reflect on my time at Brook Hill. Mr. Bunger encouraged me to dig into the subject of Environmental Science more deeply. Mrs. Rozell drew pictures for us in Math (despite not being confident in her artistic abilities). Even Mrs. Eden in 6th grade English made Shakespeare more fun by letting us act. 
Brook Hill also prepared me for the real world. Many times, in education, students are treated a certain way because they are thought to be incapable of more. Modern day classrooms frequently are quiet and clean while students take notes with a pen and paper. As I think back on my time at Brook Hill, I remember the many days of Mr. Travis' class where we would never pull out a writing utensil. Yet, I can still recite the main types of poetry, their purposes, and their applications. I have been able to teach in my observation classroom this semester because I am so familiar with English/Language Arts concepts. I also sometimes learned more important lessons for the development of my character. Brook Hill teachers realize that the understanding of perfect tense verbs comes behind the understanding of others. 
In the work force, I am frequently discussing and applying my knowledge to advance progress. Those skills were taught to me through many classroom conversations with my Humanities teachers. High school students are not always given the opportunity to own their education. At Brook Hill, they are. When we have conversations in class, my professors are always amazed at the standard Brook Hill sets for its students. I secretly love talking about the ways of Brook Hill. My peers are shocked that a high school could be so different. 
The faculty are amazing. They make everything seem flawless even when it is not. Yet, Brook Hill is also a special place because of the students. In very few high schools will you see an honor roll student run from basketball practice to the spring musical. At mast schools, Middle and High school students are rarely spending their passing periods discussing the classroom content further with their teachers. When a school encourages students to be the best version of themselves, the whole environment changes. Classroom management is handled by the teachers well, but most of the students are doing the right thing anyway. It is not the Brook Hill norm to be late, talk back to teachers, or to have late work. That is the reason that students succeed. Students are able to have a more diverse and enriched curriculum because they are responsible with class time. 
I thank you and the Brook Hill teachers for shaping me into a better learner, person, and more importantly, lover of Christ. The key to a Brook Hill education is the determination by you guys to build relationships with kids. Even though there are many new students and teachers since I graduated, I am confident that Brook Hill continues to provide the type of education that I can brag about.
Kirby Vinson
Brook Hill class of 2013